As we promised, we are going to paint some Stormcast Eternals. It was hard to choose one colour scheme, so we've taken Lions of Sigmar - mix of white and purple always looks nice. Also, dark brass armor makes them more interesting than standard bright colour scheme. Painting such armor is really easy - so, we'll show you how.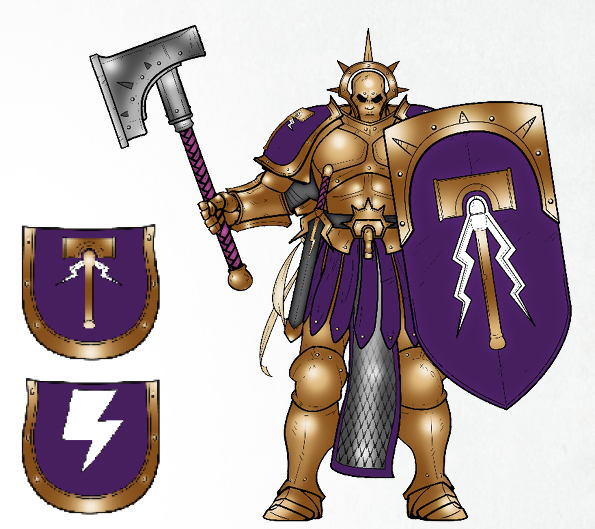 Take Dryad Bark for a base - it will bring a nice dark shade to all the subsequent colours.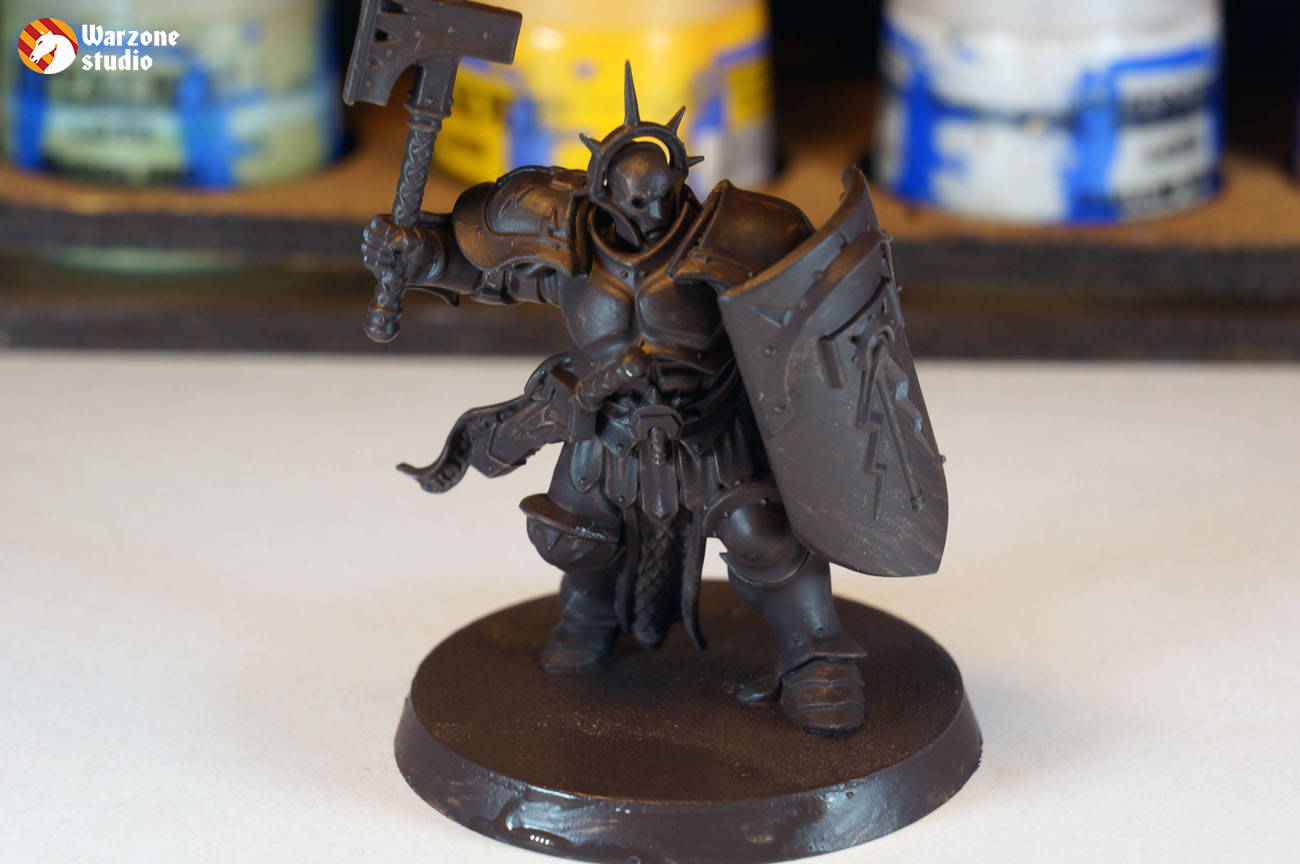 Mix Dryad Bark and Baltasar Gold and drybrush all the metal parts. This colour scheme is totally based on drybryshing.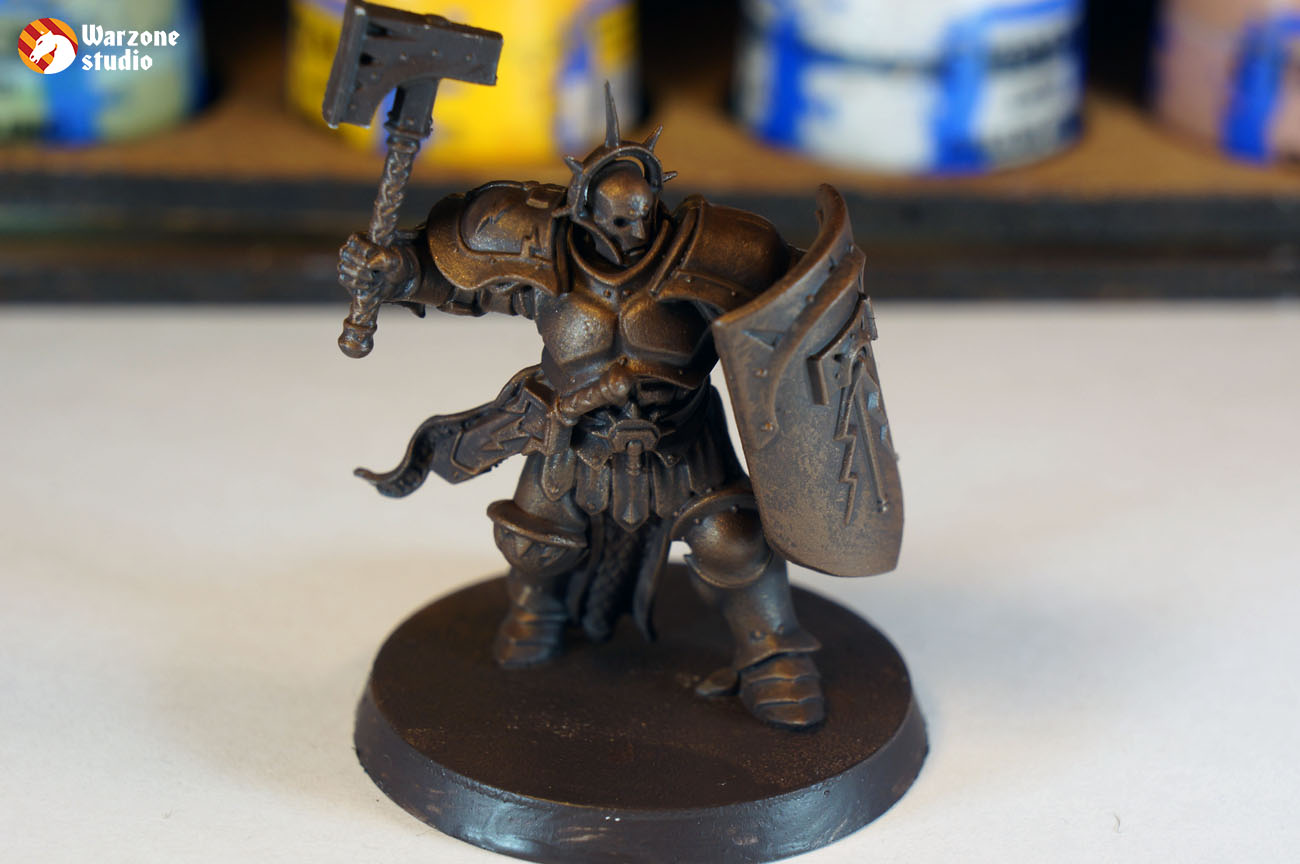 Next layer of drybrush is clear Baltasar Gold. Try not to cover the previous layer completely, leaving some darker colour in the recesses.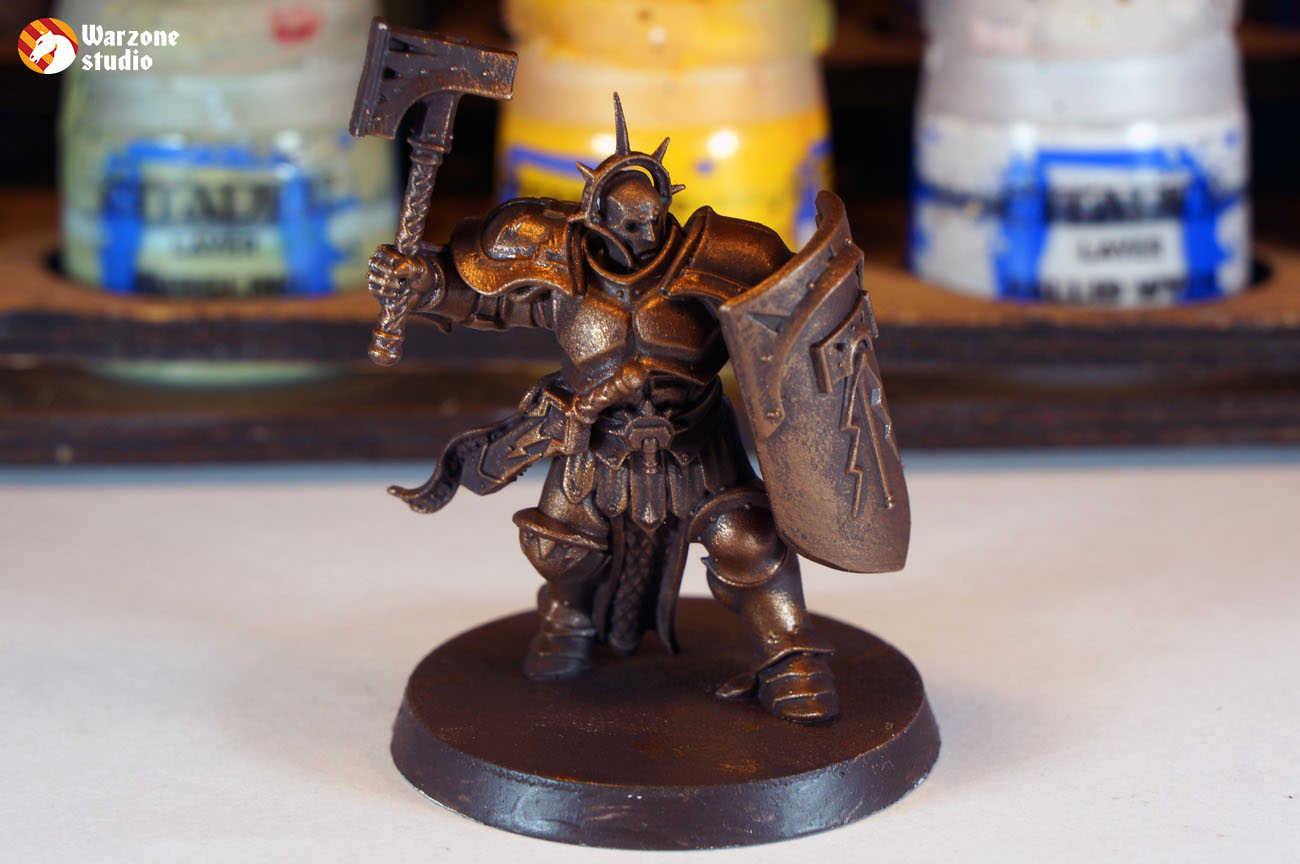 Highlight all the high parts with Hashhut Copper - this time you need to leave more of the previous layer.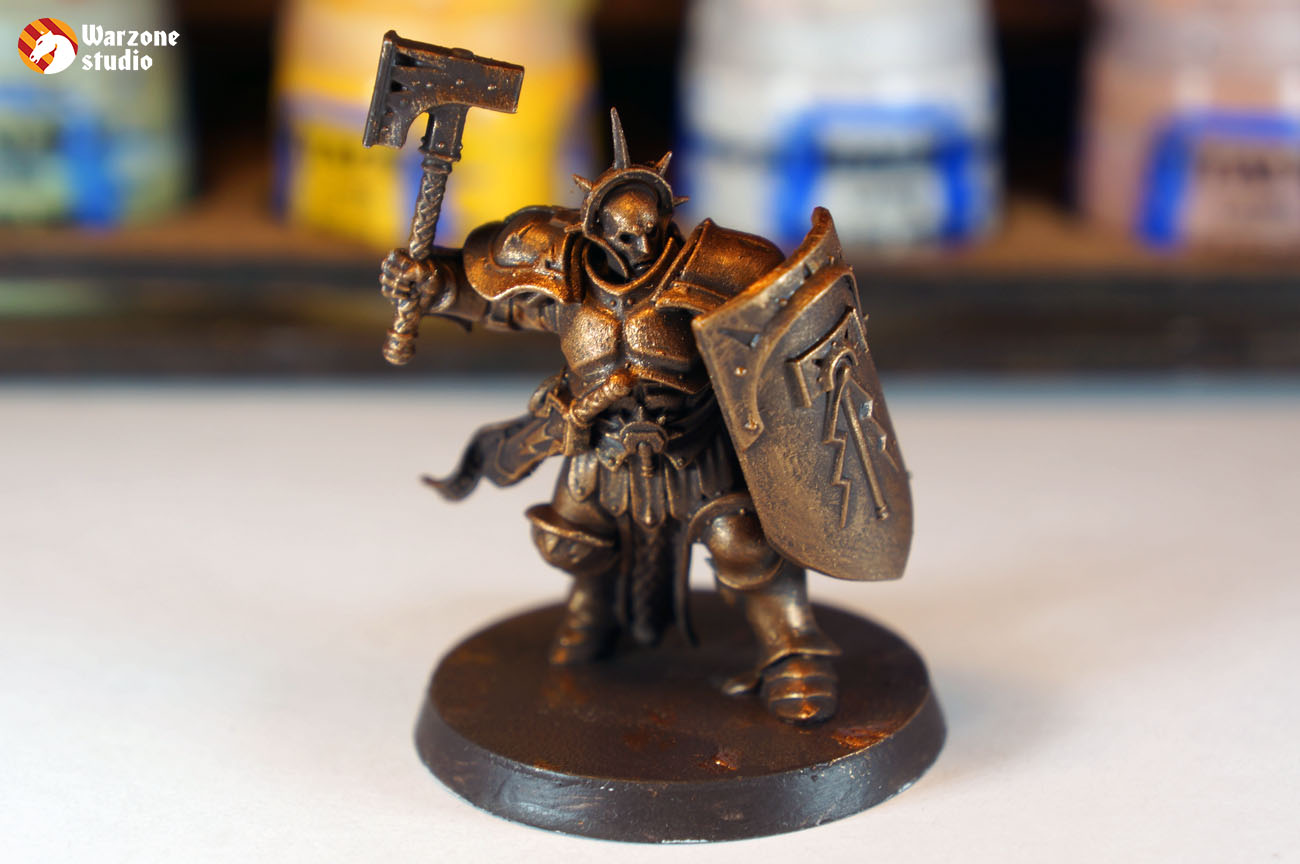 We've used a mixture of Runelord Brass and Ironbreaker for the lightest tone. You can also use Sycorax Bronze if you like.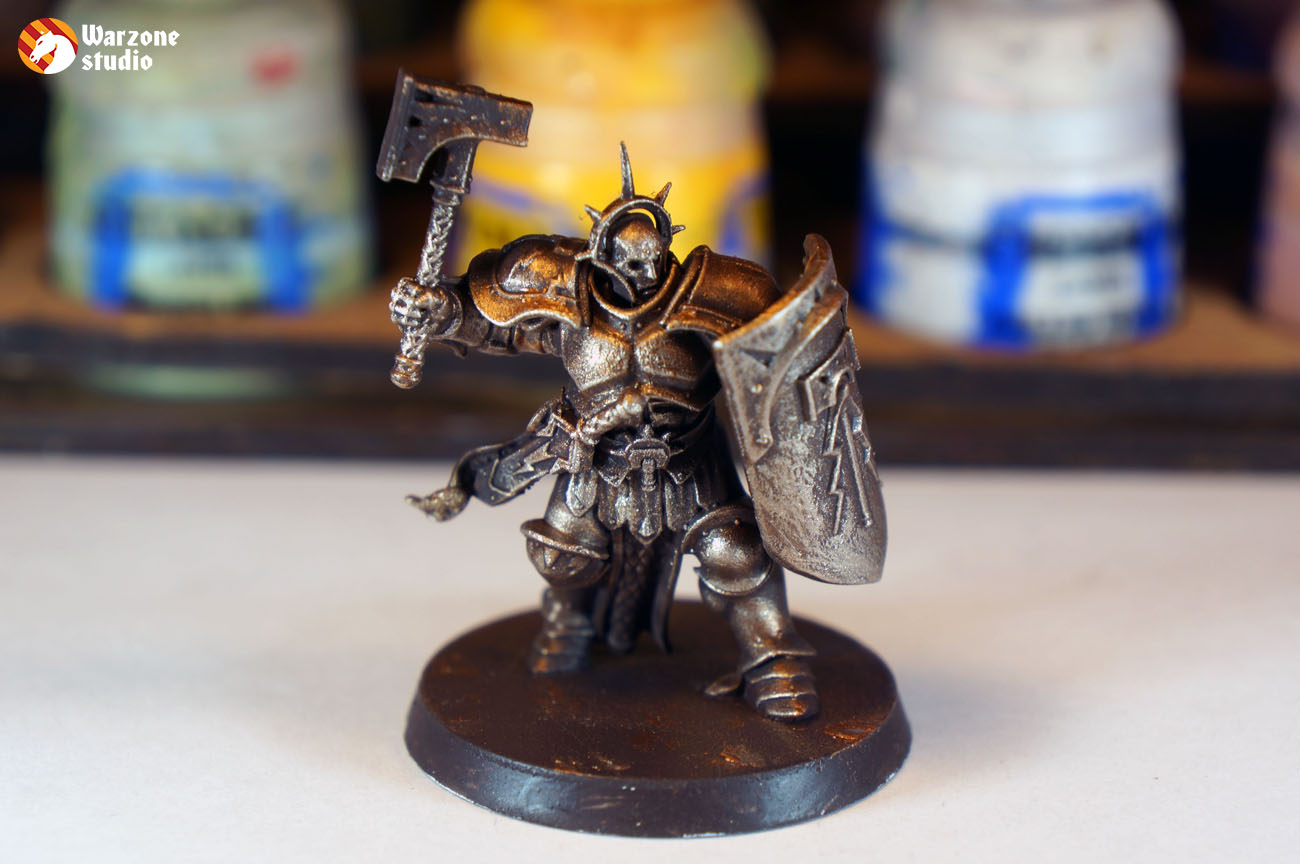 Now we need to bind all these layers. Wash the whole model with Seraphim Sepia.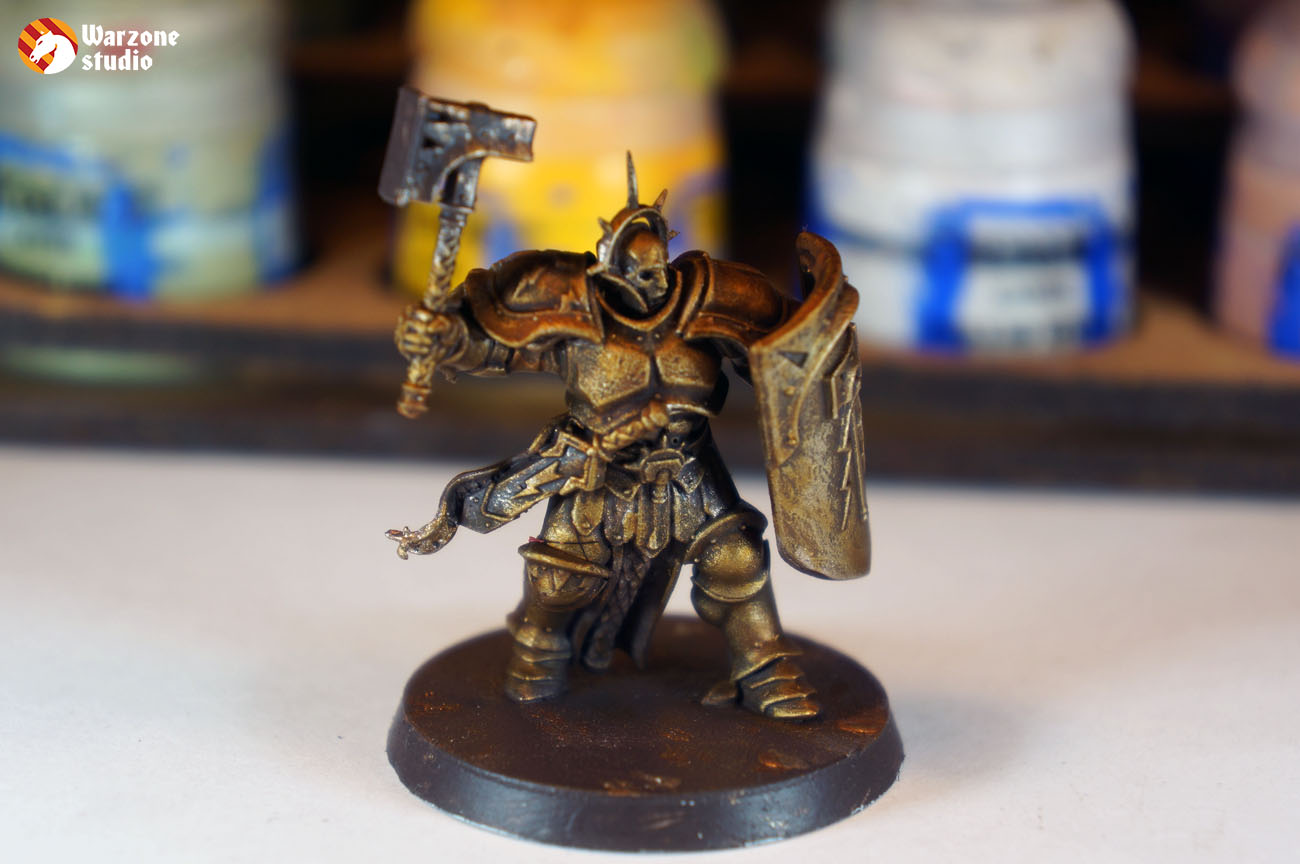 After the wash dries, apply one more layer of the brightest drybrush.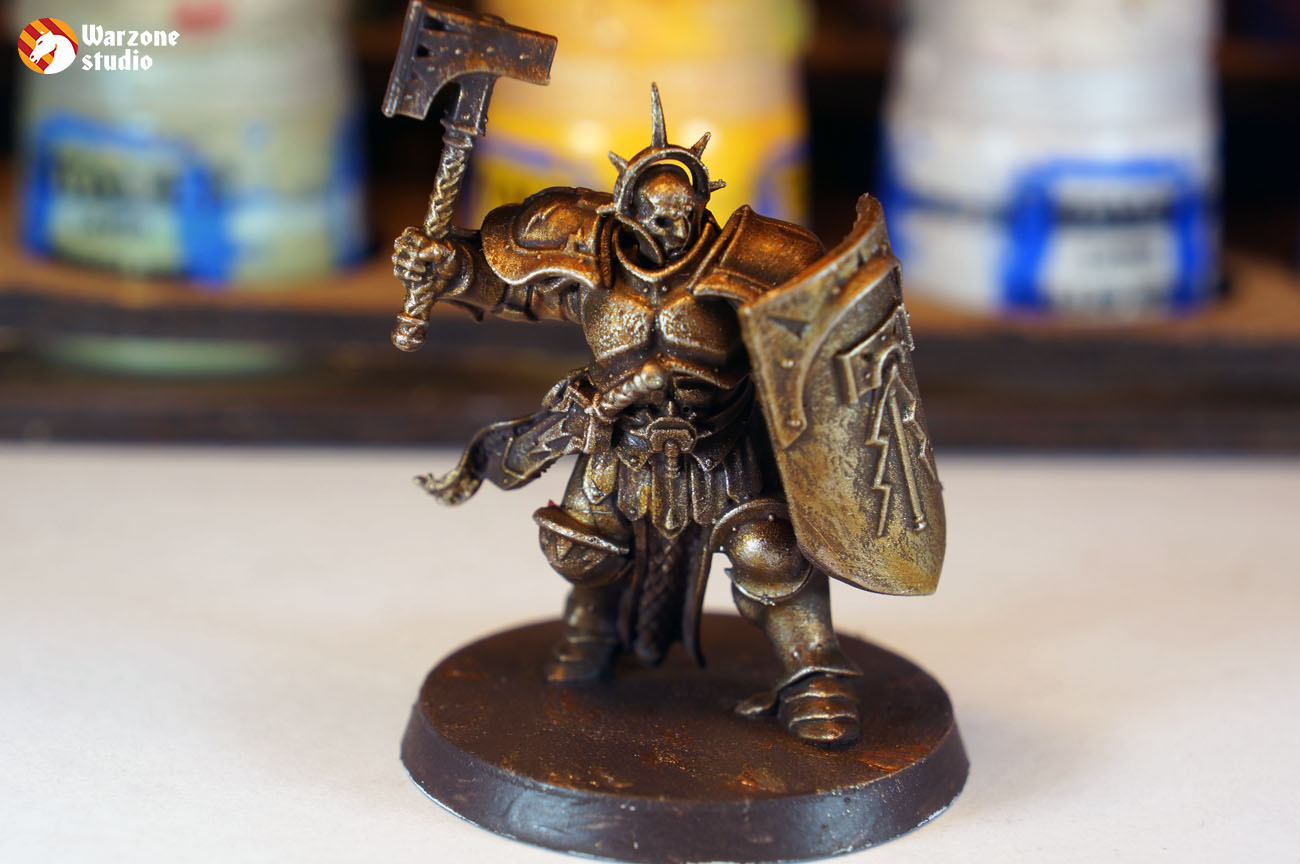 As you see, the miniature looks really metal and has a decent volume. However, the armor doesn't shine and looks old and scratched - like a statue. It's exactly, what we've wanted. Now you can finish the model by painting all the other parts. You don't have to keed Lions of Sigmar colour scheme - this armor is sutable for many other ideas. Just release your imagination!