Gaming Battle Mats: Wholesale, Production and Design
Are you working on your own table game? You can order design and production of mats for your project in our studio. We do work as design studio too and we have a lot of experience in this area.
Are you a distributor or you have a table games ship in your country? We may supply your business with our battle mats, also we can print and pack your own mats if you are looking for a production partner.
We have bank accounts in EU, USA. We support Payoneer, PayPal and many other payment methods.
Warzone Studio makes designs, develops and sells inventory for table games by bulk and at retail.

Our logistic system allows us to provide up to zero shipping costs! Write us!
We can work out special terms for companies interested in our mats and design. We can put your own logo, information or site on mats you buy.
If you are a developer of table games than we can help you with a design for your game, board, cards and any other images.
Our dealers:
USA

Amazon.com (goo.gl/fpZXcZ)
Canada
Etherlan Fundraiser Tournaments

8 Avonlea Crescent
Reinfeld, Manitoba
Cell: 1-204-332-0586
Email: kingespi_1968@hotmail.com
Etherlan.net
www.facebook.com/etherlan



Russia

Club "Unicorn", Warlord.ru store: ul. Krasnoproletarskaya D.16, p.1, 4 entrance, tel. +7 (495) 775 4280

Shop "Cardplace", cardplace.ru: Moscow, Big Spasoglinischevsky lane. g. 1.9 s. 10 (formerly Arkhipova Street). From m. China Town 2 minutes on foot.

Shop "Cardplace", cardplace.ru: Ul. Flyer Grandma d. 21, opposite the supermarket "Billa"

Shop "Cardplace", cardplace.ru: Moscow, pr-d Bagrationovsky 7, 1, TC "Gorbushkin Yard", second floor, Pavilion N2-008..

Shop "Cardplace", cardplace.ru: Ul. Novoslobodskaya 50/1, p. 2

Shop "Hobby World", hobbyworld.ru: Ul. Dmitry Ulyanov, d. 16k1

Shop "Hobby World", hobbyworld.ru: Ul. Staroalekseevskaya, d. 8, office number 1

Shop "Hobby World", hobbyworld.ru: Ul. Ladoga, d. 7a

Shop "Hobby World", hobbyworld.ru: Ul. Myasnitskaya 5/12

Shop "Hobby World", hobbyworld.ru: Ul. Suschevsky, d. 19s4

Shop "Hobby World", hobbyworld.ru: St. Petersburg, Ligovsky Prospect, 55/4 (entrance from Ligovsky lane).

Shop "Hobby World", hobbyworld.ru: St. Petersburg, Ul. Sadovaya, d. 42

Shop "Hobby World", hobbyworld.ru: Novosibirsk, Krasny Prospekt, 50.

Shop "Hobby World", hobbyworld.ru: Ekaterinburg, ul. Weiner 9a, phone: +7 (343) 386-18-43

Shop "Hobby World", hobbyworld.ru: Kazan metro "Ploshchad Tukaya" Str. Bauman d.29 / 11, phone: +7 (843) 202-41-75


Shop "Soldiers", magazin-soldatikov.ru: St. Petersburg, per. Chef d.11, Phone: 8 (812) 404-66-27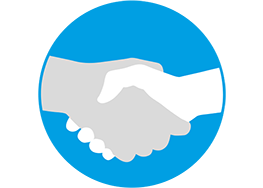 Sole Proprietorship Sobolev Kirill Romanovich

Tax # 692001700436
Registered # 316695200054524