Hi! Warzone Studio has decided to make files of our tokens for Infinity the Game available for everyone. Anyone can download them from the link: http://warzonestudio.com/Downloads/Infinity-for-laser-cutting-Warzone-Studio.zip
Inside this pack you'll find:
Teardrop and circular templates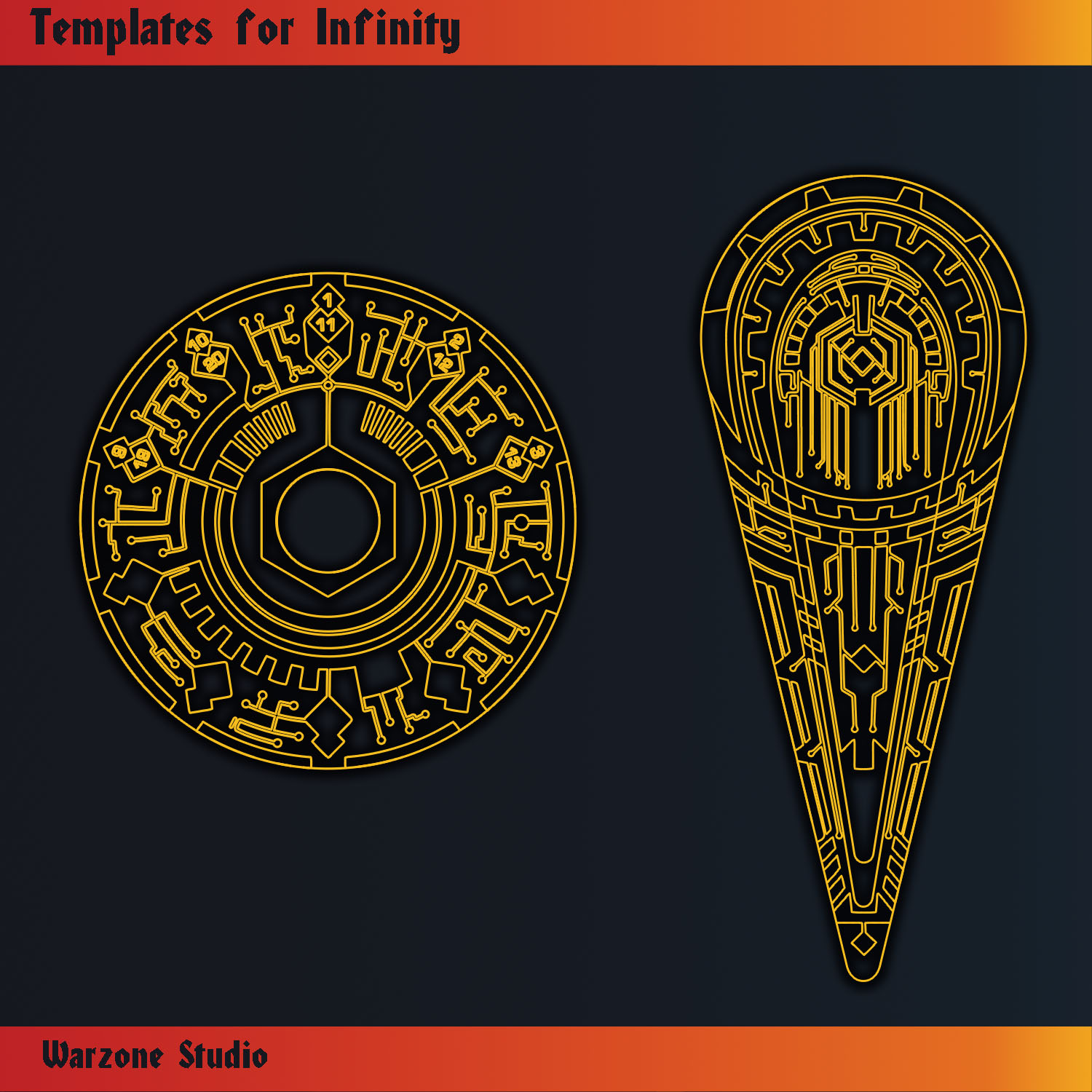 All silhouettes needed for the game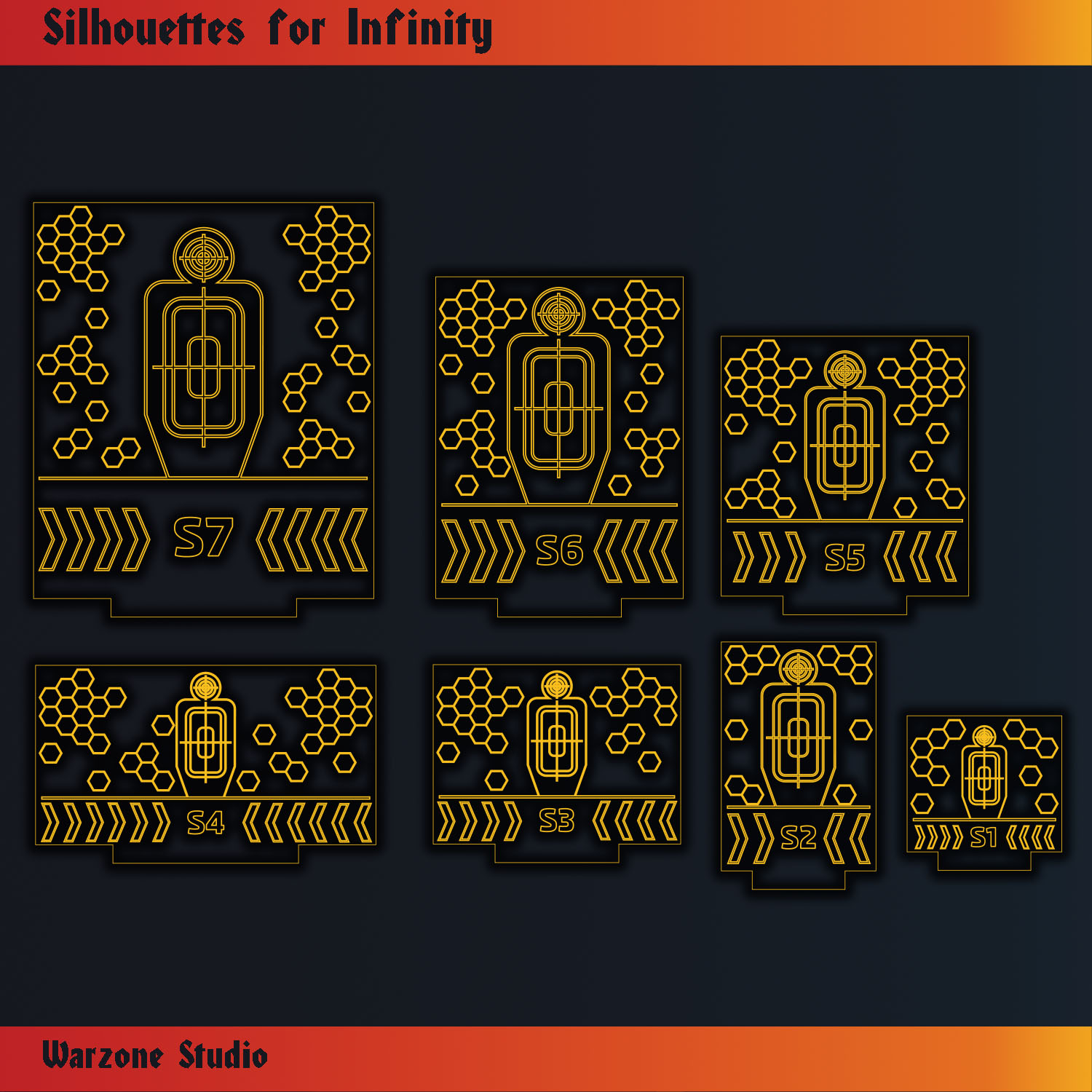 Order Tokens
Command Tokens
State Tokens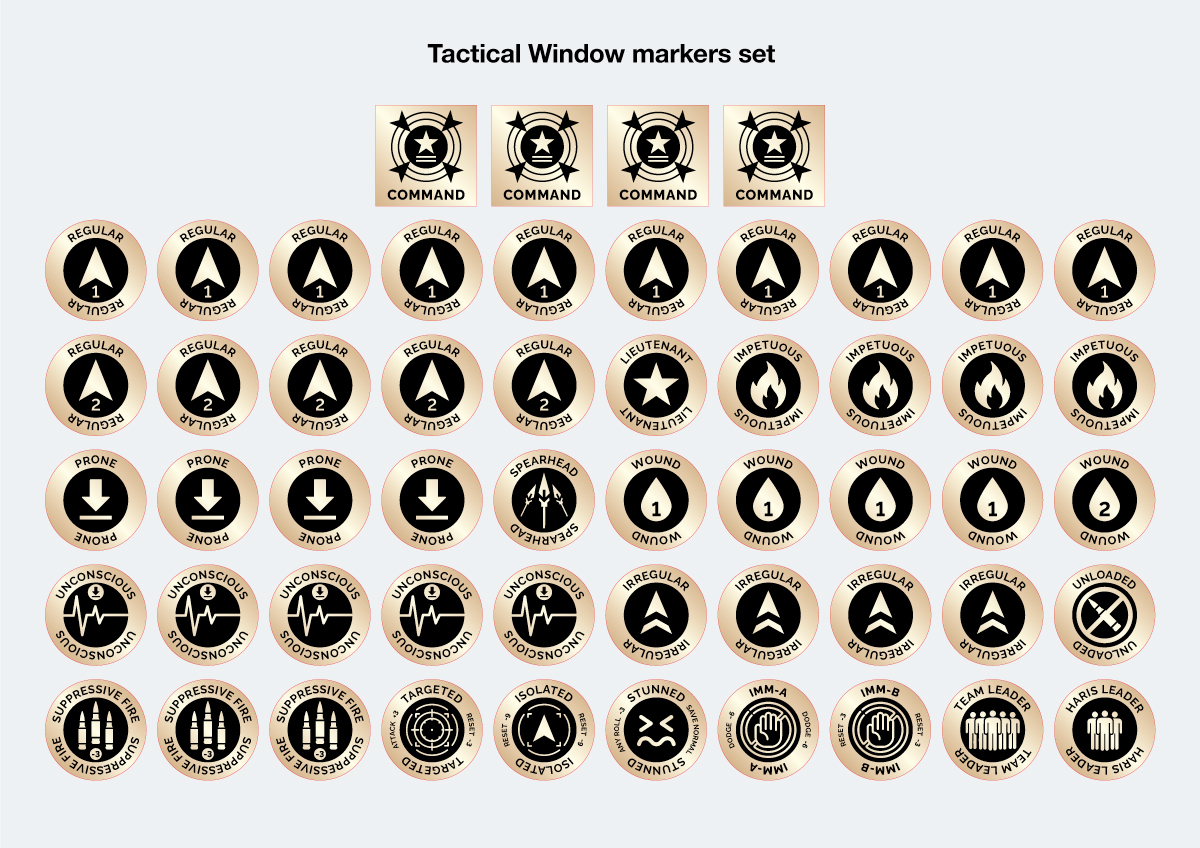 In Infinity, a tactical tabletop skirmish game, the fluid dynamics of battle are vividly represented by myriad game states, abilities, and effects. Tokens and templates are essential tools to streamline gameplay and provide clarity:
Precision & Accuracy: Templates, especially those for weapon effects, ensure that attacks and special abilities are adjudicated with pinpoint accuracy, leaving no room for disputes over affected miniatures or range of effects.
Status Tracking: Given the multitude of conditions that units can experience – from being stunned, to being in cover, to having specific boosts or ailments – tokens provide an instant, clear visual representation of a unit's current status.
Efficiency: Rummaging through the rulebook or relying on memory can slow down a game. Tokens and templates act as quick references, speeding up gameplay and ensuring that all players are on the same page.
Tactical Depth: A well-placed template or token can be pivotal in planning a strategy. By providing a clear indication of potential threats and opportunities on the board, they allow for deeper tactical considerations.
Aesthetic Appeal: Customized tokens and templates, like those from Warzone Studio, can significantly enhance the visual experience, immersing players further into the rich world of Infinity.
In conclusion, tokens and templates are not just optional accessories, but integral components that amplify the Infinity wargaming experience, making each battle more clear, strategic, and visually compelling.
We hope you find them useful for your games. Also don't forget that you can buy 48"x48" mats designed for Infinity the Game right here on the website:
https://warzonestudio.com/gaming-mats-all/battle-mats-by-war-game/battle-mat-infinity