Sheets of cork are a great source for terrain ideas. You can find it in almost any hardware store and it's really cheap. However, there are lots of ways to use it.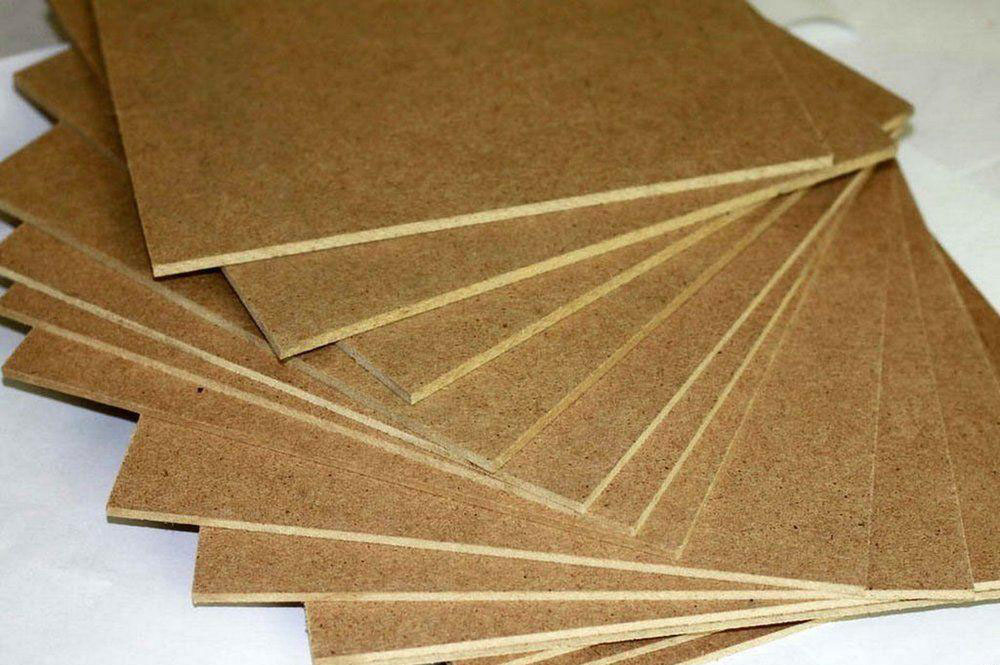 The most obvious way is to make rocks. You need just to randomly break pieces of cork. Basic color, wash, drybrush - and here are quite realistic rocks.

This method will help you both to decorate bases and to make solid pieces of terrain if you pile those sheets in some levels.

If you want, you can even imitate lava and "melt" the cork.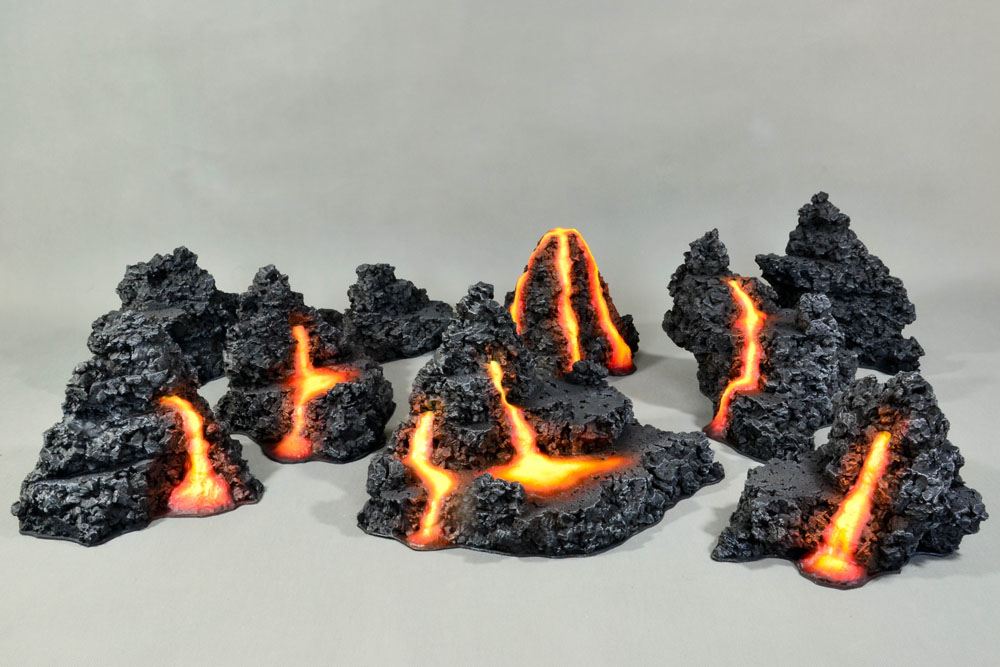 The rocks can have any shape.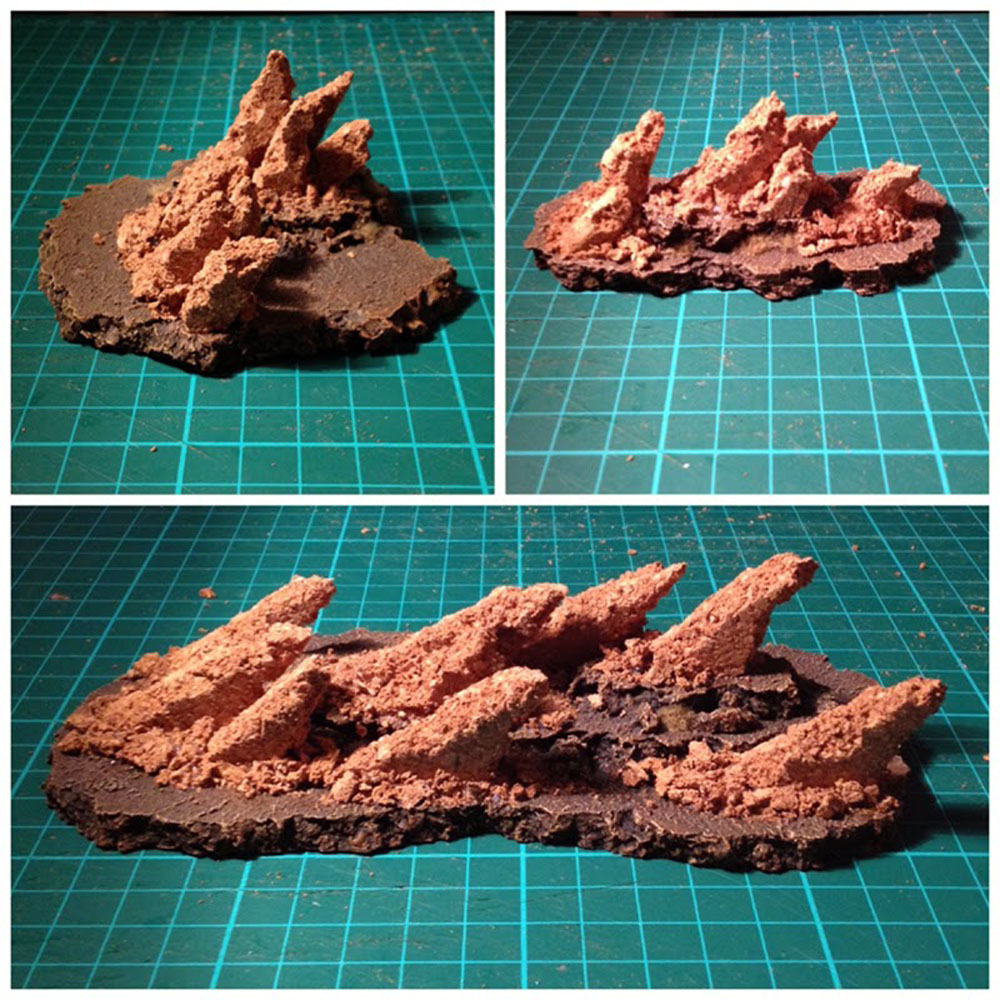 The grass can make it even more realistic.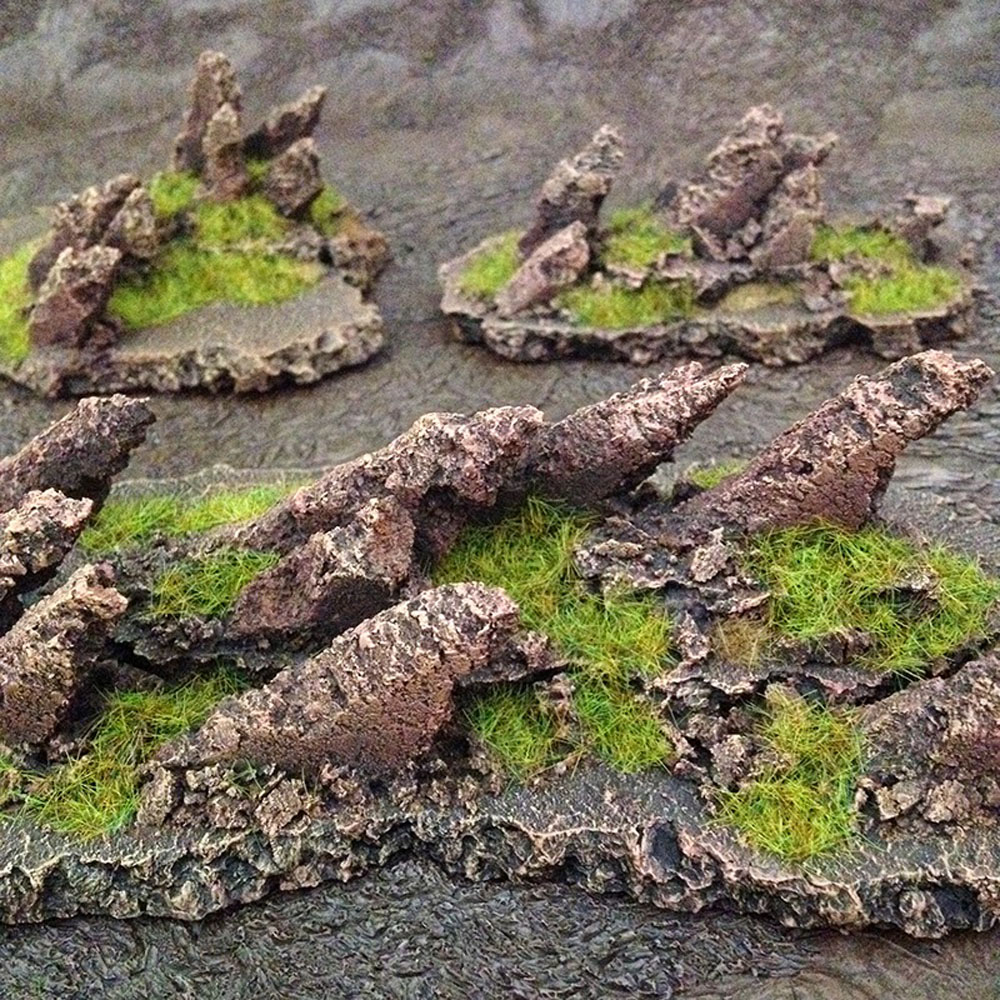 If you have enough skill, no one will be able to tell, what is your terrain made of.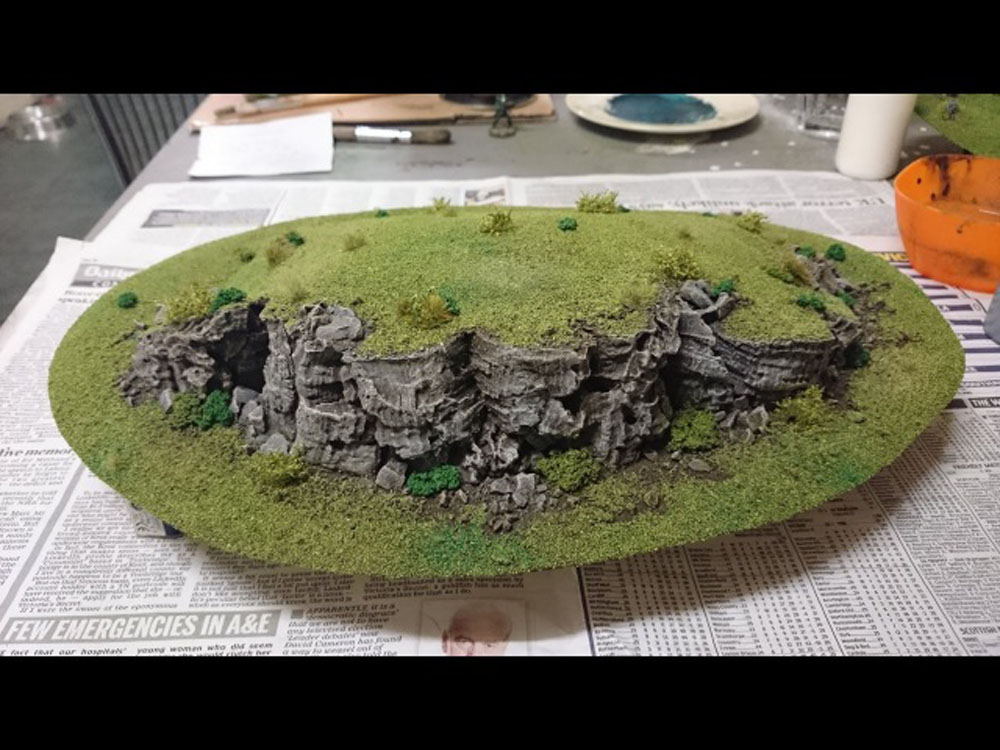 And you are not limited with only rocks. Those sheets are quite suitable for square buildings. Just apply some putty to hide the cork texture.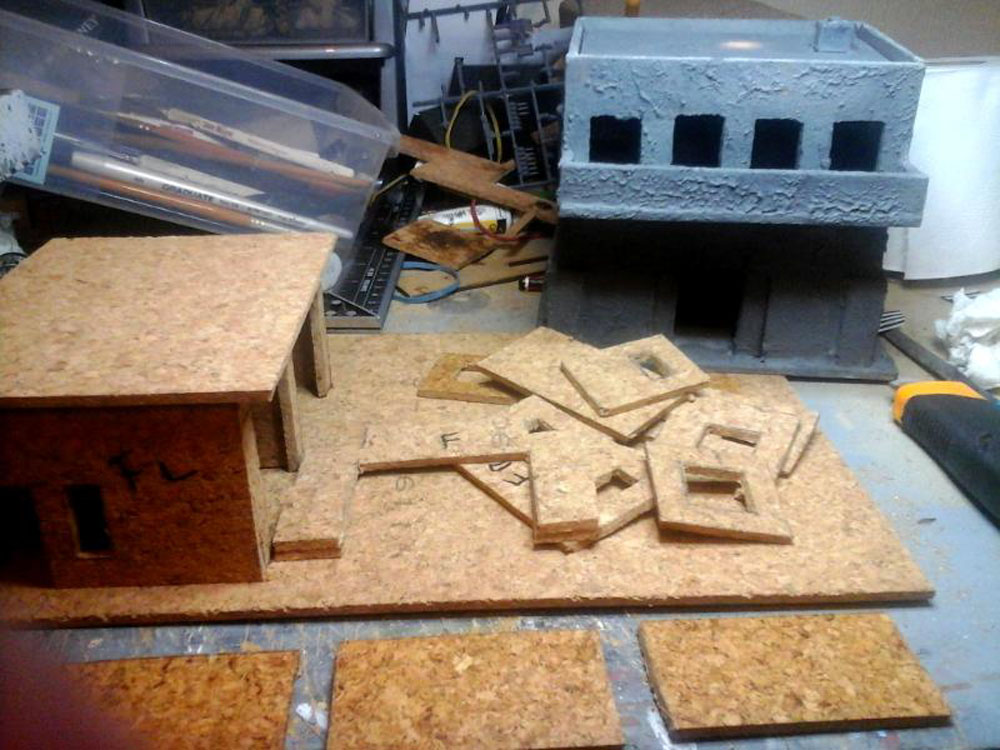 And you can also make a whole table. In this case, you need cork with deep texture and a lot of time. But the result is worth it!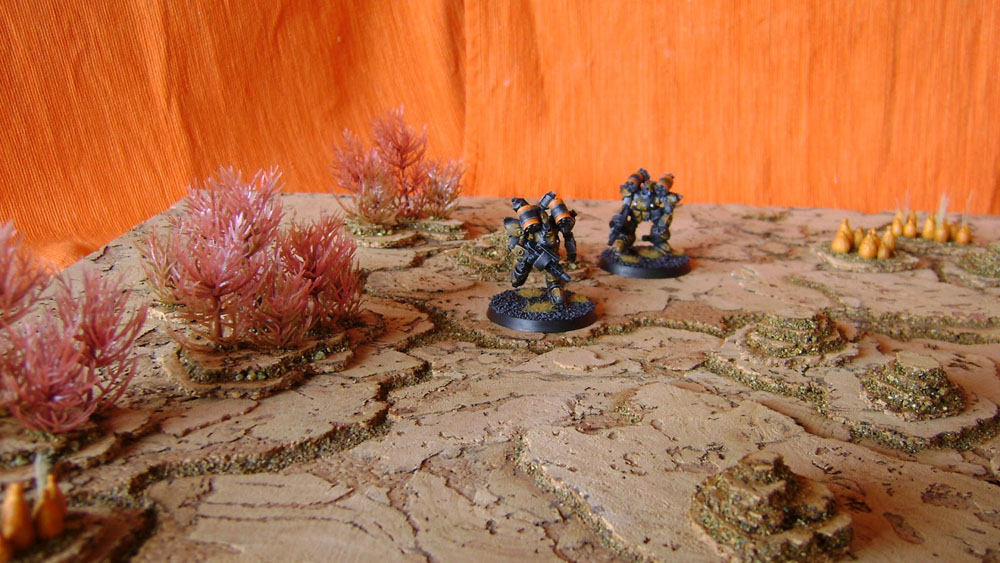 Share your examples if cork terrain in the comments below!