Learn to paint a blade with some blood on it with this nice guide from Elementgames.com, but with new paint names.
---
Step 1: Primer the detail. Grey or black will do.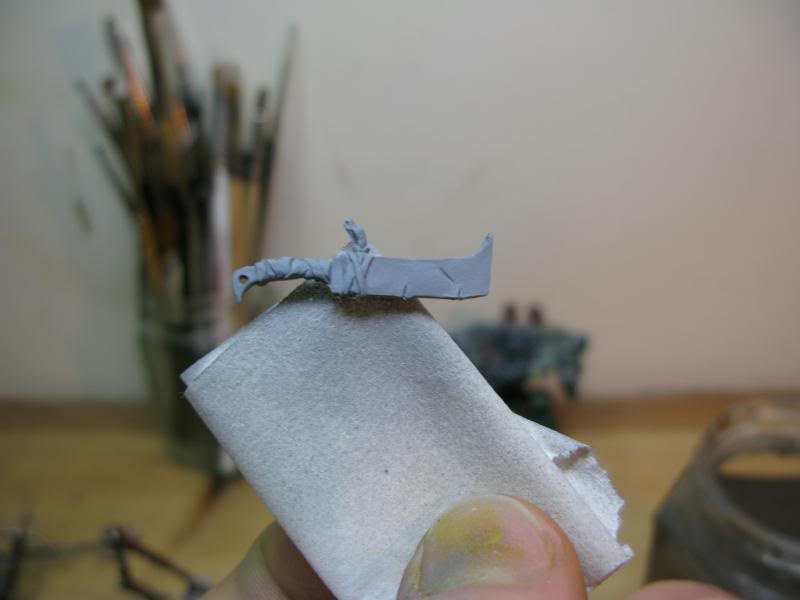 Step 2: Apply Mournfang Brown for the handle and Abaddon Black for the blade. Steel looks better when painted over the black base. If you used a black primer, you can skip it.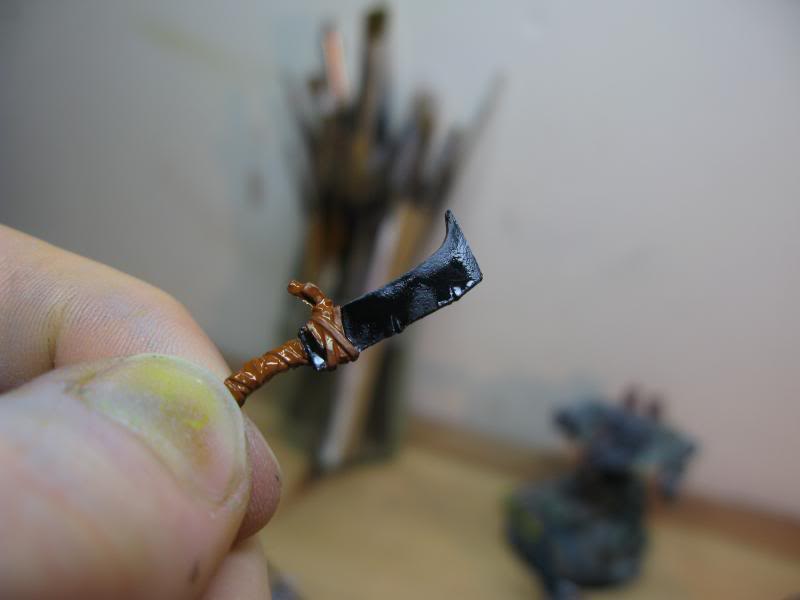 Step 3: Highlighting. Use Ironbreaker for the blade, but don't forget to thin it with water - it's always better to use 3 thin layers than 1 thick. For the stripes you can use Ushabti Bone mixed with Administratum Grey.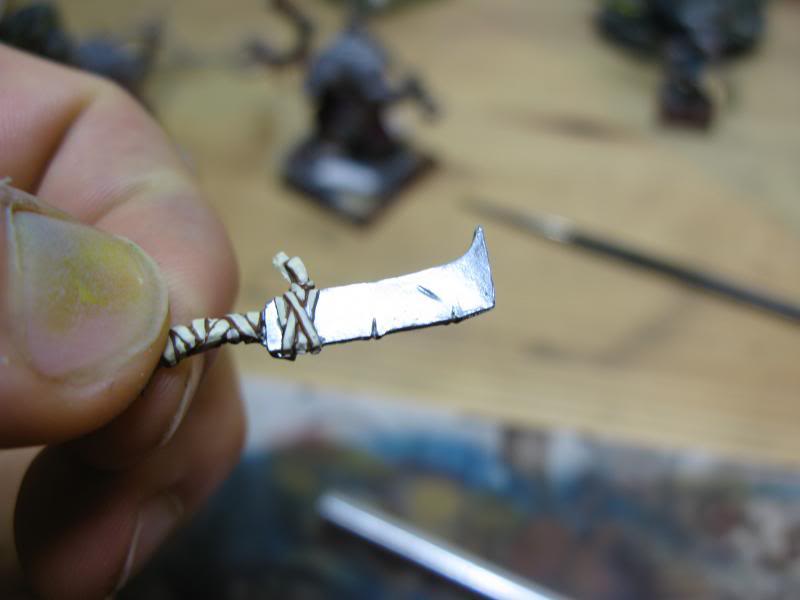 Step 4: Wash it all with Agrax Earthshade! Don't tell that you don't like this step.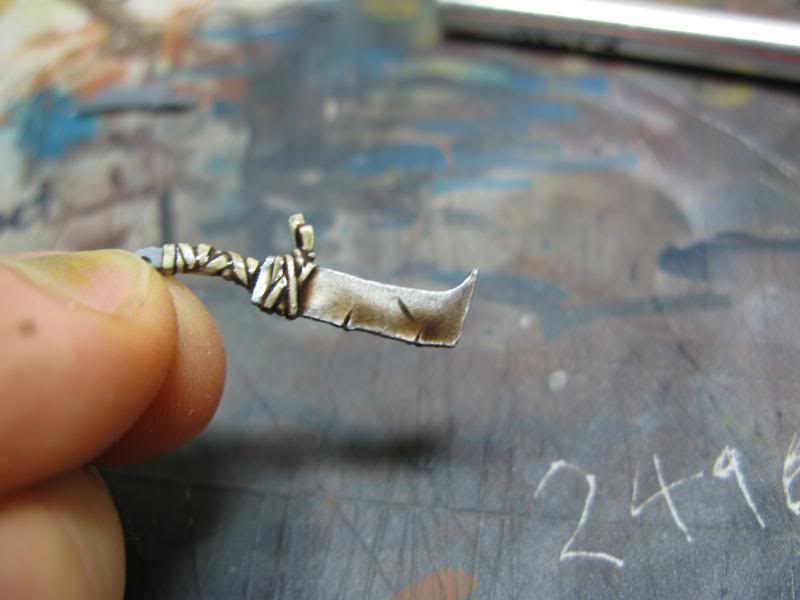 Step 5: Restore colours - Use the same paints from step 3, but cover less surface leaving some previous layer.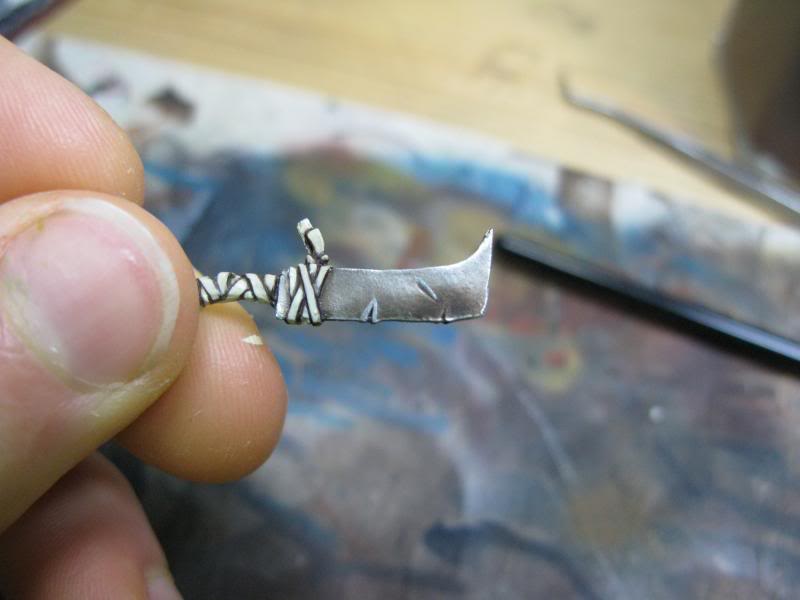 Step 6: To imitate old blood spots you can use extremely thinned Khorne red. Carefully touch it with a cotton bud to leave just a trace.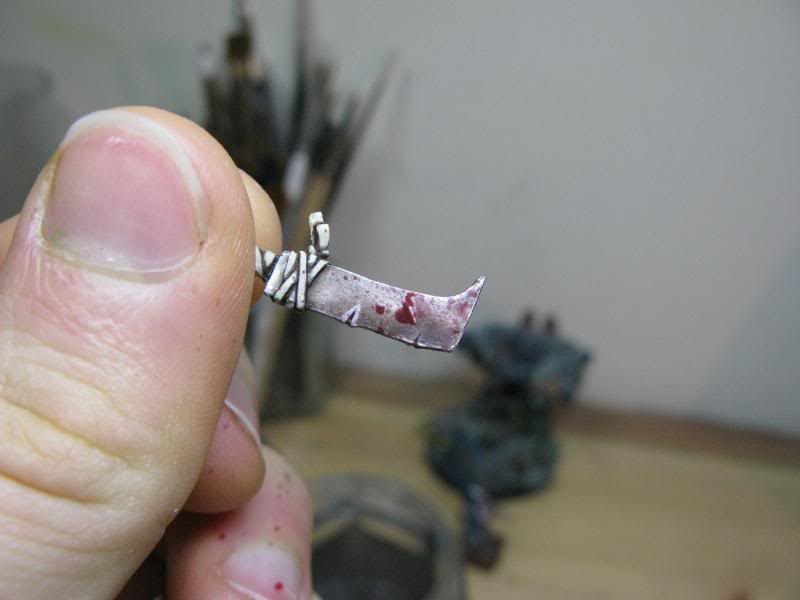 Step 7: Blood for the Blood God! Don't forget how the blood flows down the blade - so the place of hit will have more blood on it, and then it will flow down the blade, Use this photo as an example, bot don't try it at home.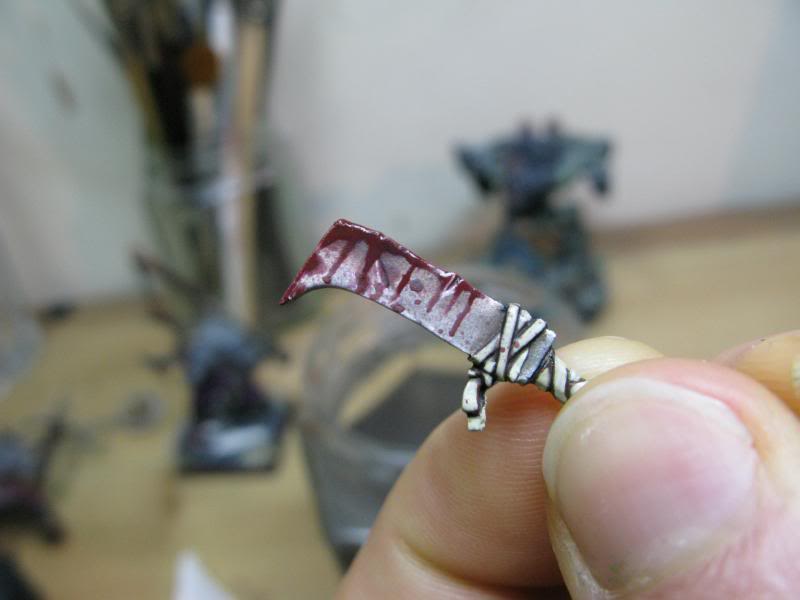 Step 8: Don't forget that blood darkens when clotting. So - add some Abaddon Black thinned with Lahmian medium. Add some gloss if you want blood to look fresh.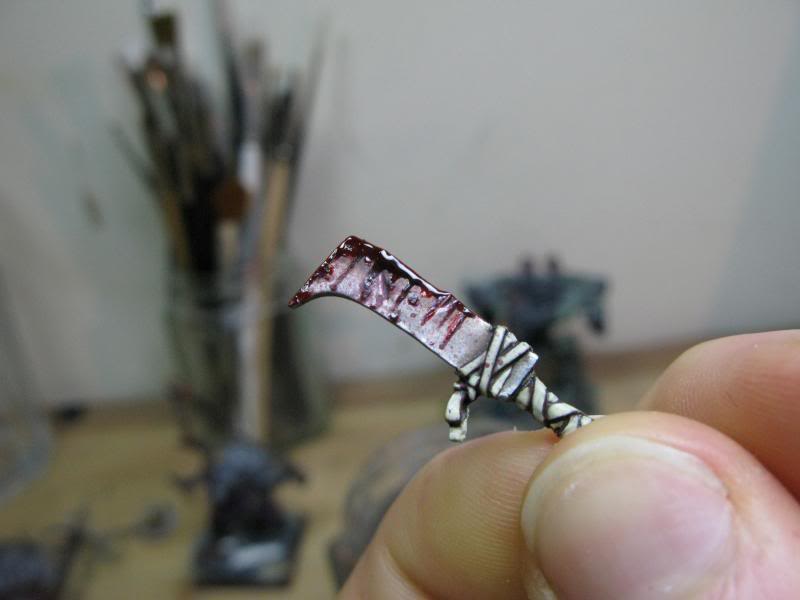 This is how it looks on the finished model.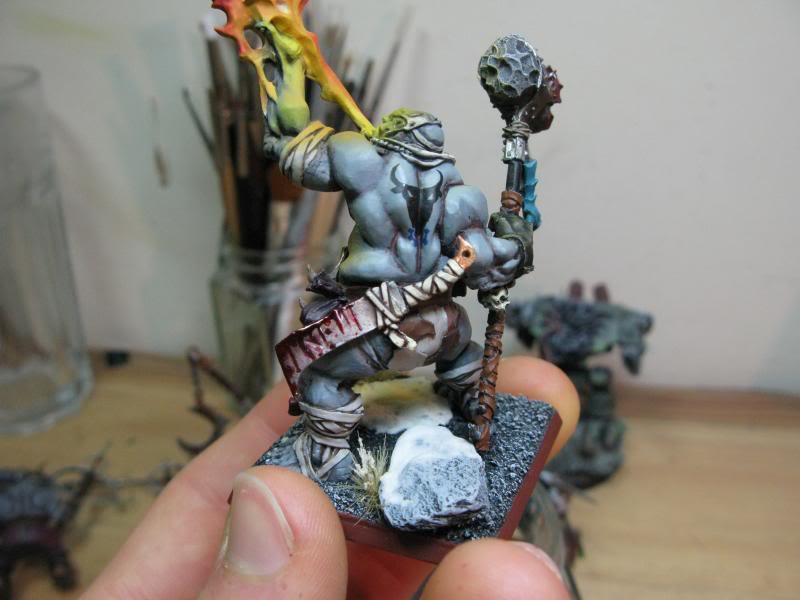 A perfect terrain for such miniatures can be bought here