You don't need to spend much money for making realistic terrain. Sometimes the simplest materials are enough. Here are some ideas for your terrain and model textures.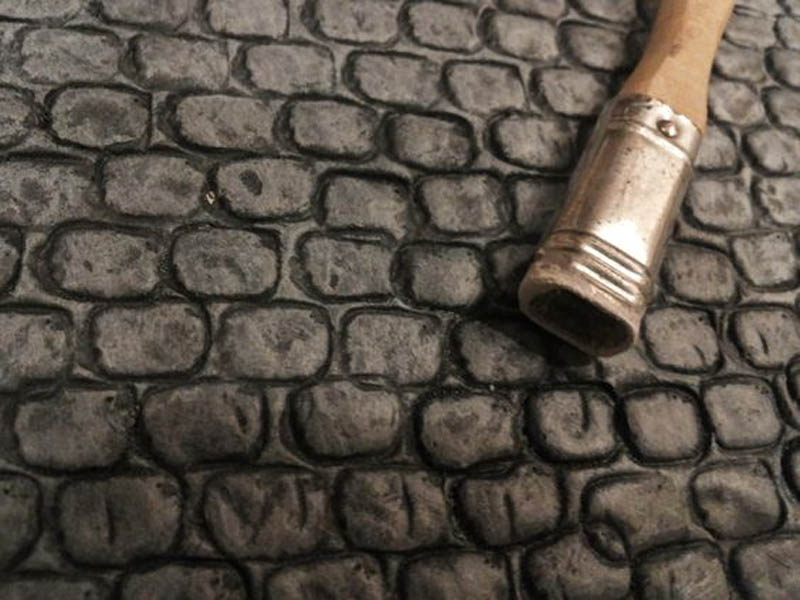 You can imitate flagstone using just an old brush. Also, you can give it any shape.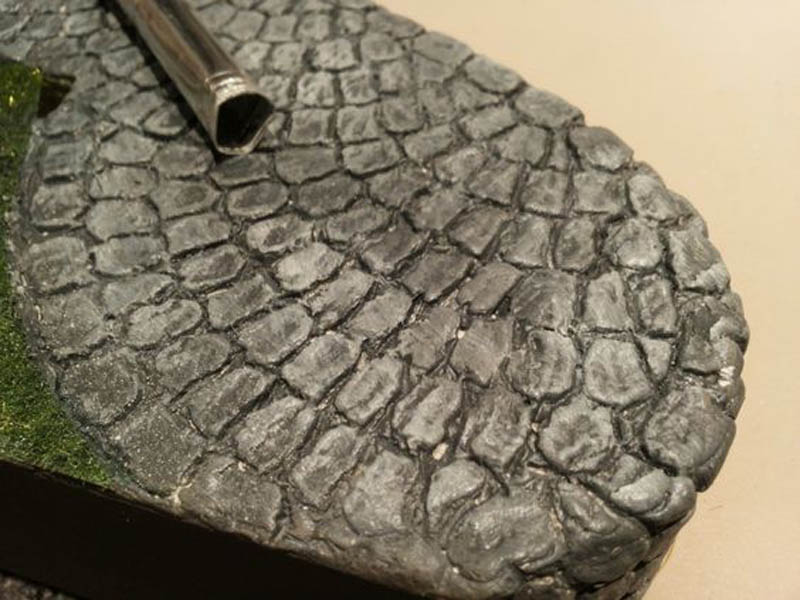 Nice squama. Great for capes of the Salamanders or Dragonslayers.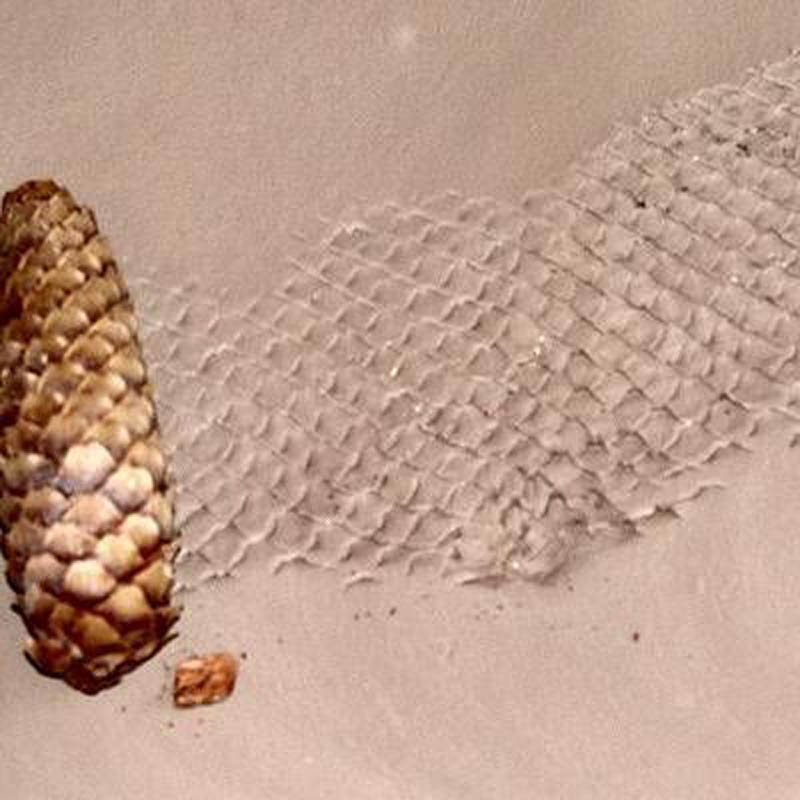 Well, imitating flagstone seems to be really easy - you need just a square hollow object.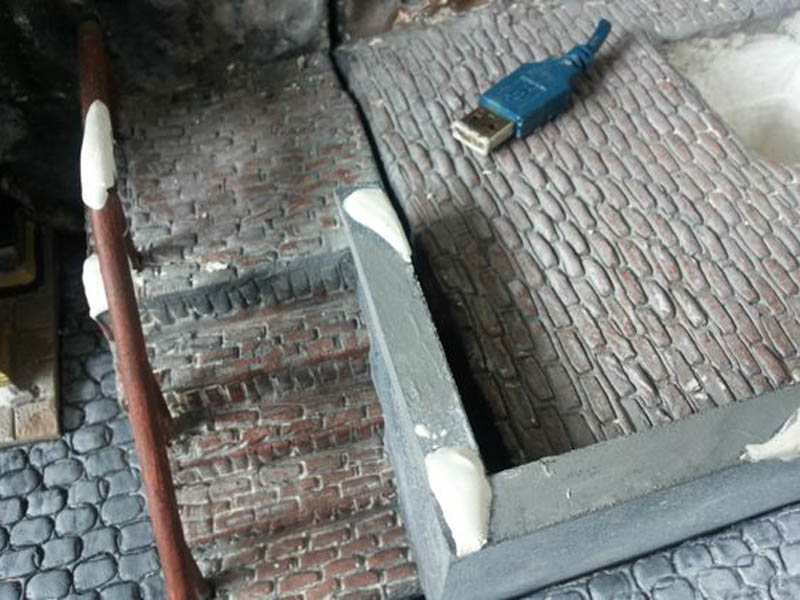 This hint may help you to imitate zimmerit armour on vehicles if you are fond of scale models. Also, it's great for any corrugated metal on your terrain.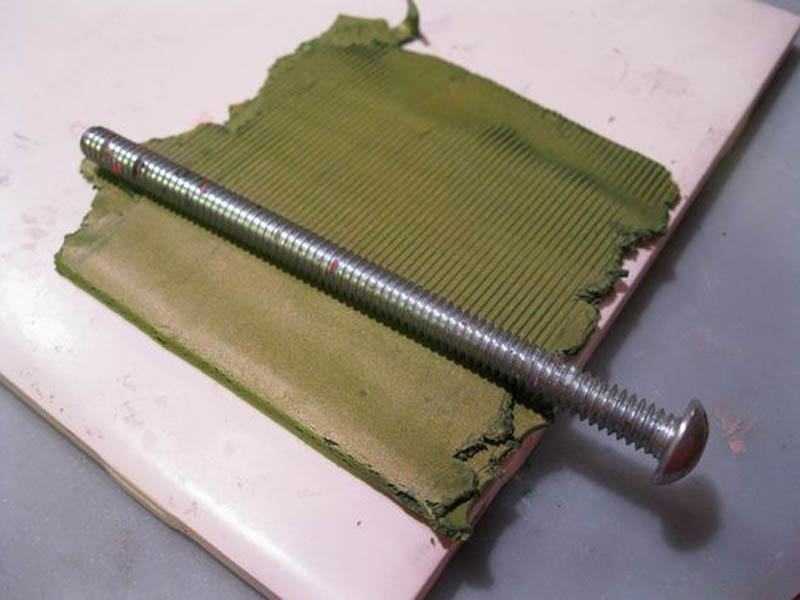 Such easy hint will help you to make trampled earth, or the wall, mottled with bullet holes.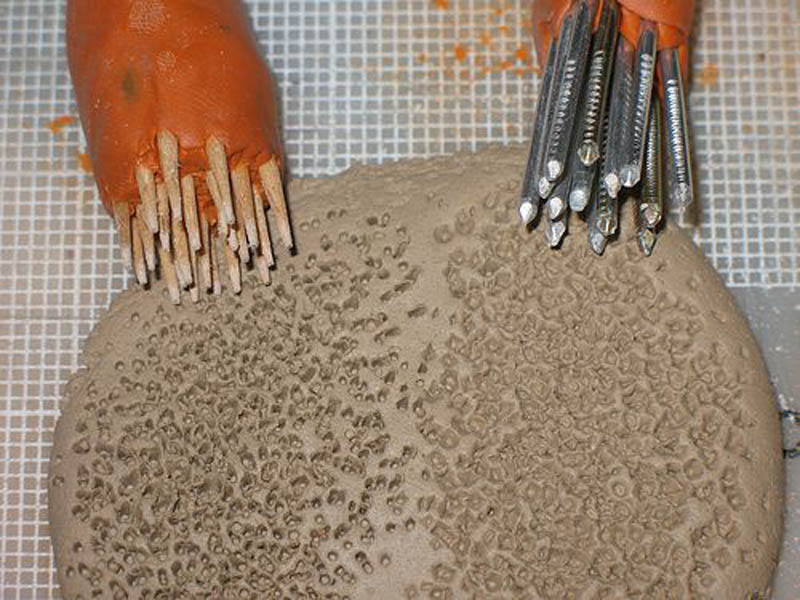 Unreal ocean of the other planet, or tyranid's bioreactor? Both are quite easy to make.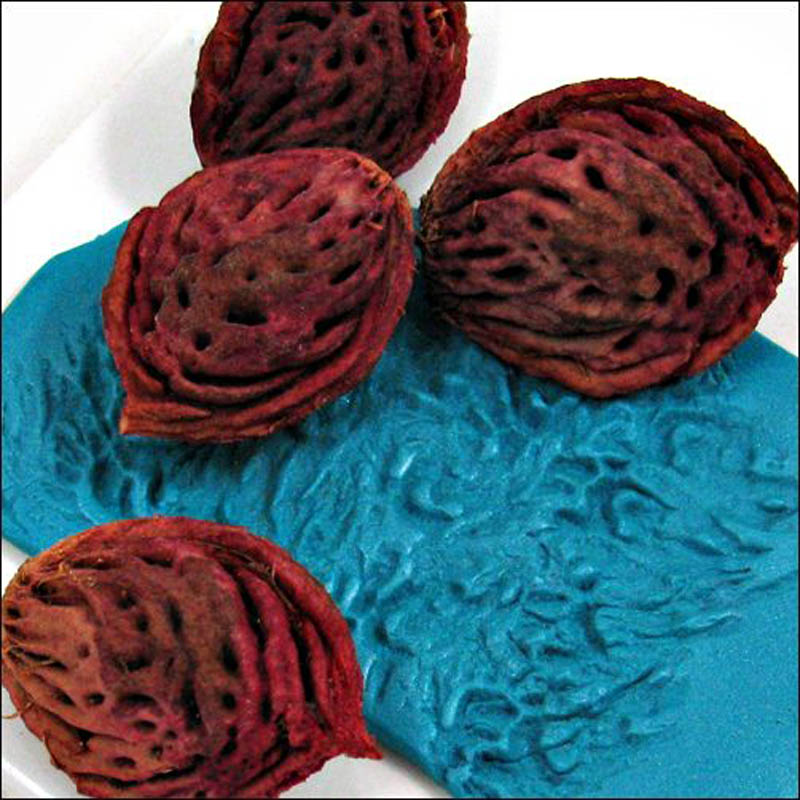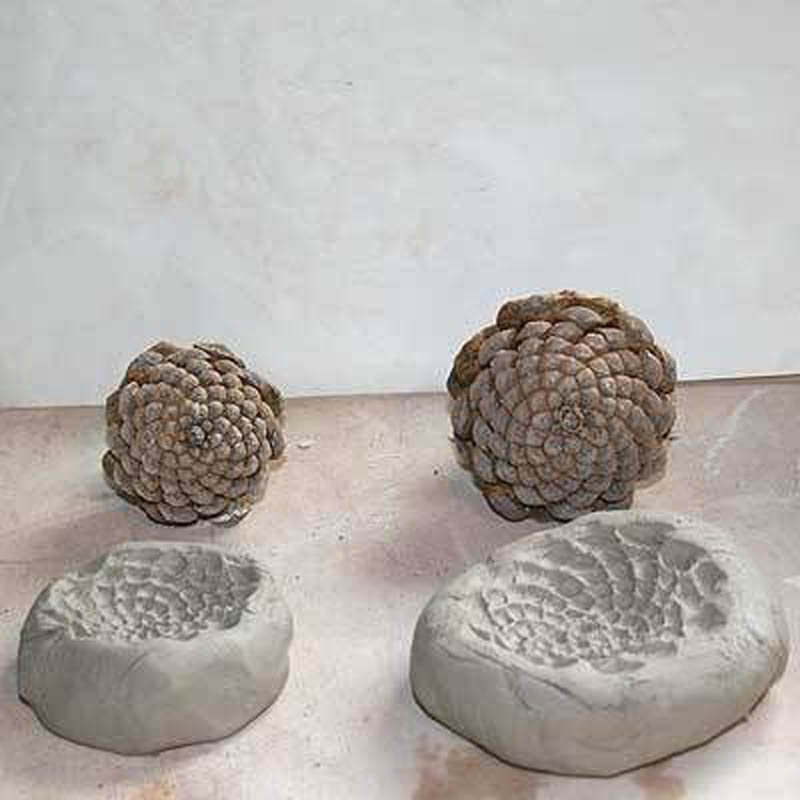 A usual razor can help you to imitate a rainforest.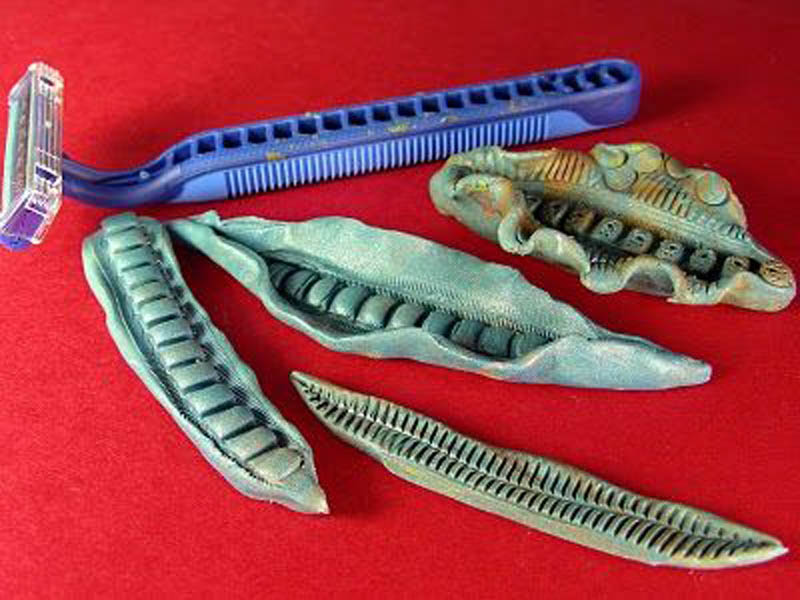 Lamellar armour from the Antiquity or surface of the unknown planet? All depends only on your imagination. Don't be afraid to try!