Taurox is one of the most arguable Games Workshop models. The vehicle is nice, but the main reason for the argument are weird tracks. Even British ARC Saxon, which Taurox is based on, has wheels.
Nevertheless, handymen solved this problem and created many ways to put Taurox on wheels. Let's see, how it can be done.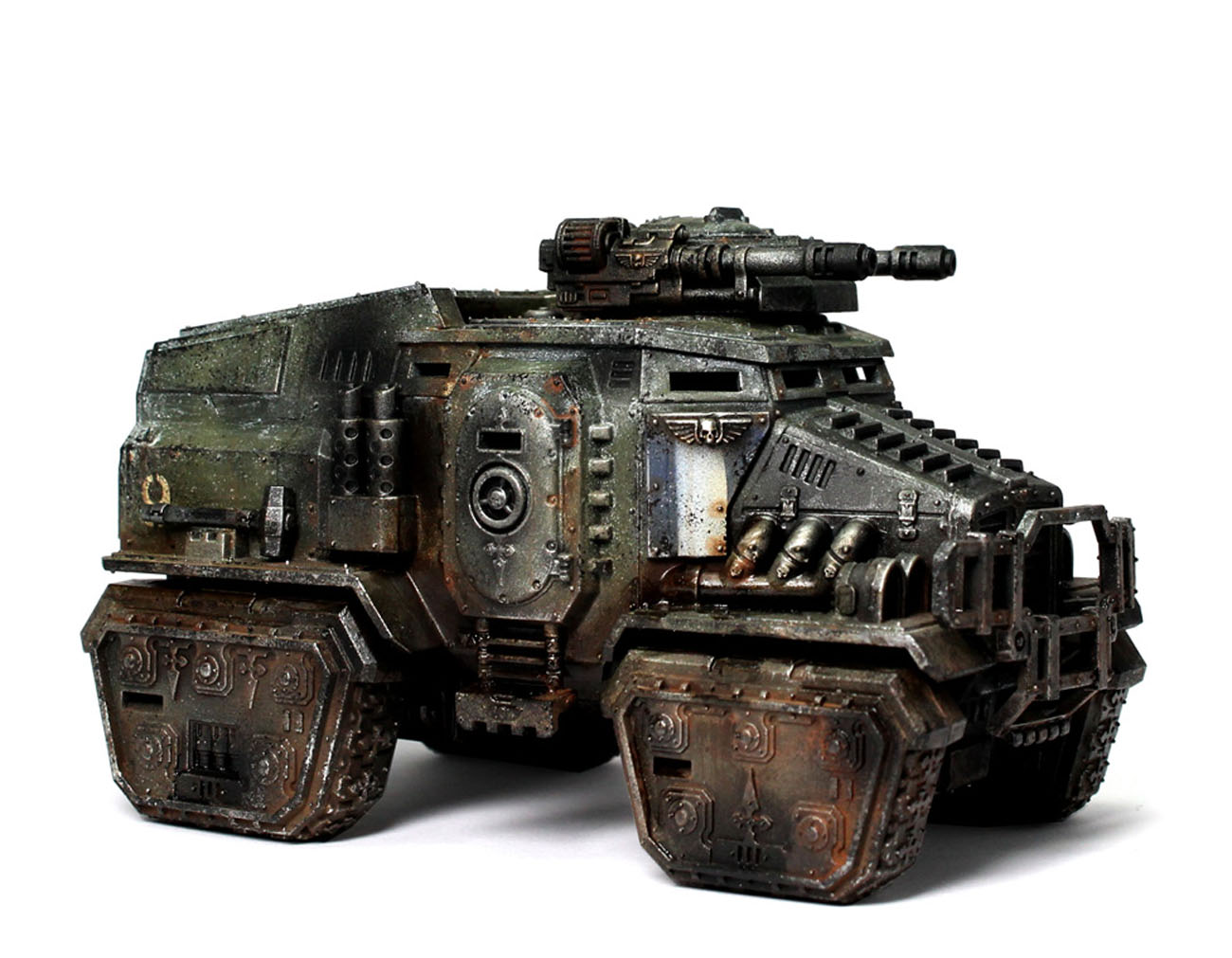 The first way - is to make 3-axis chassis. Such big vehicle wouldn't likely stand solid on four wheels.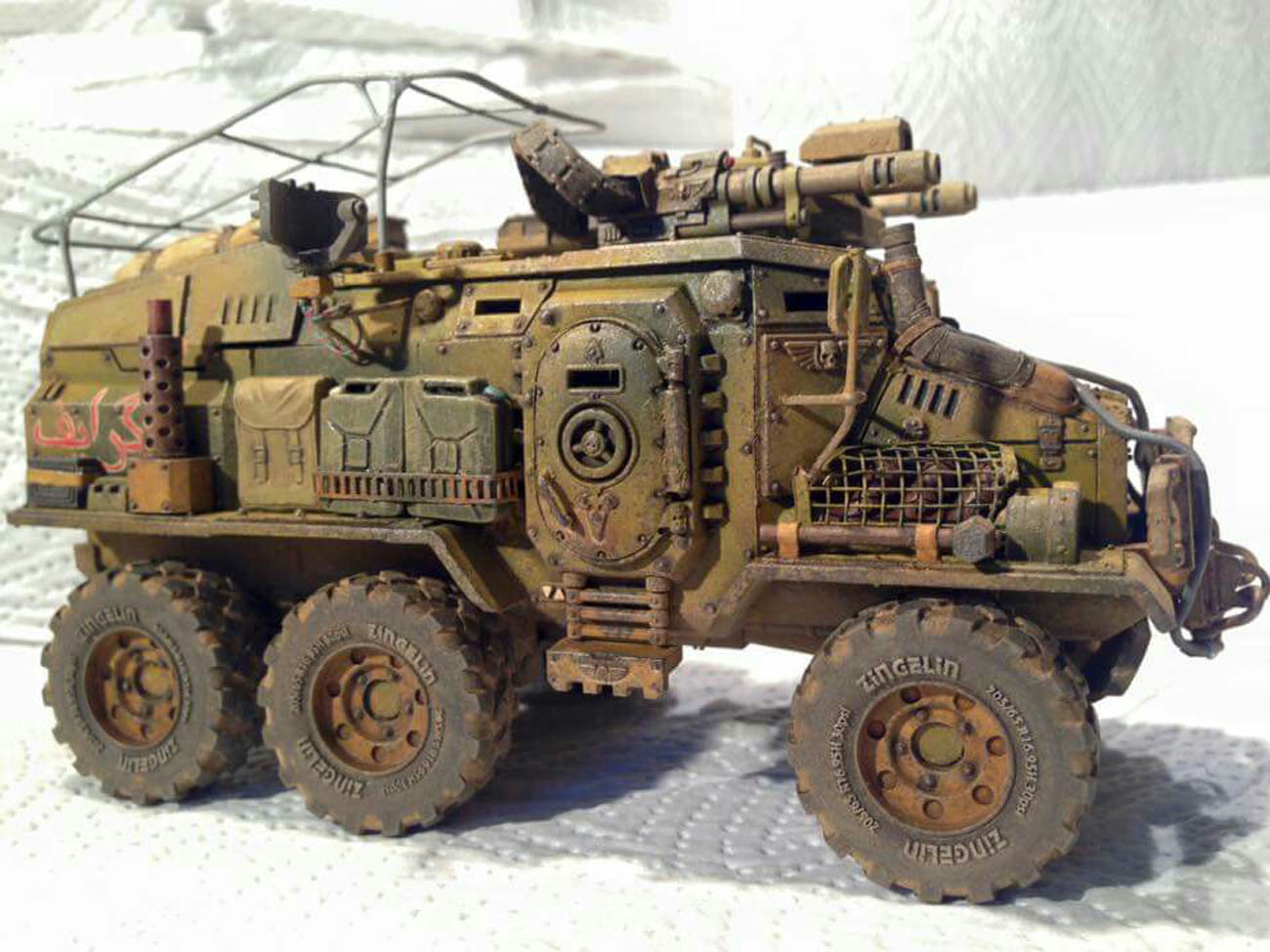 If you don't want to make the unseeble parts detailed, you can cover the axis with shells.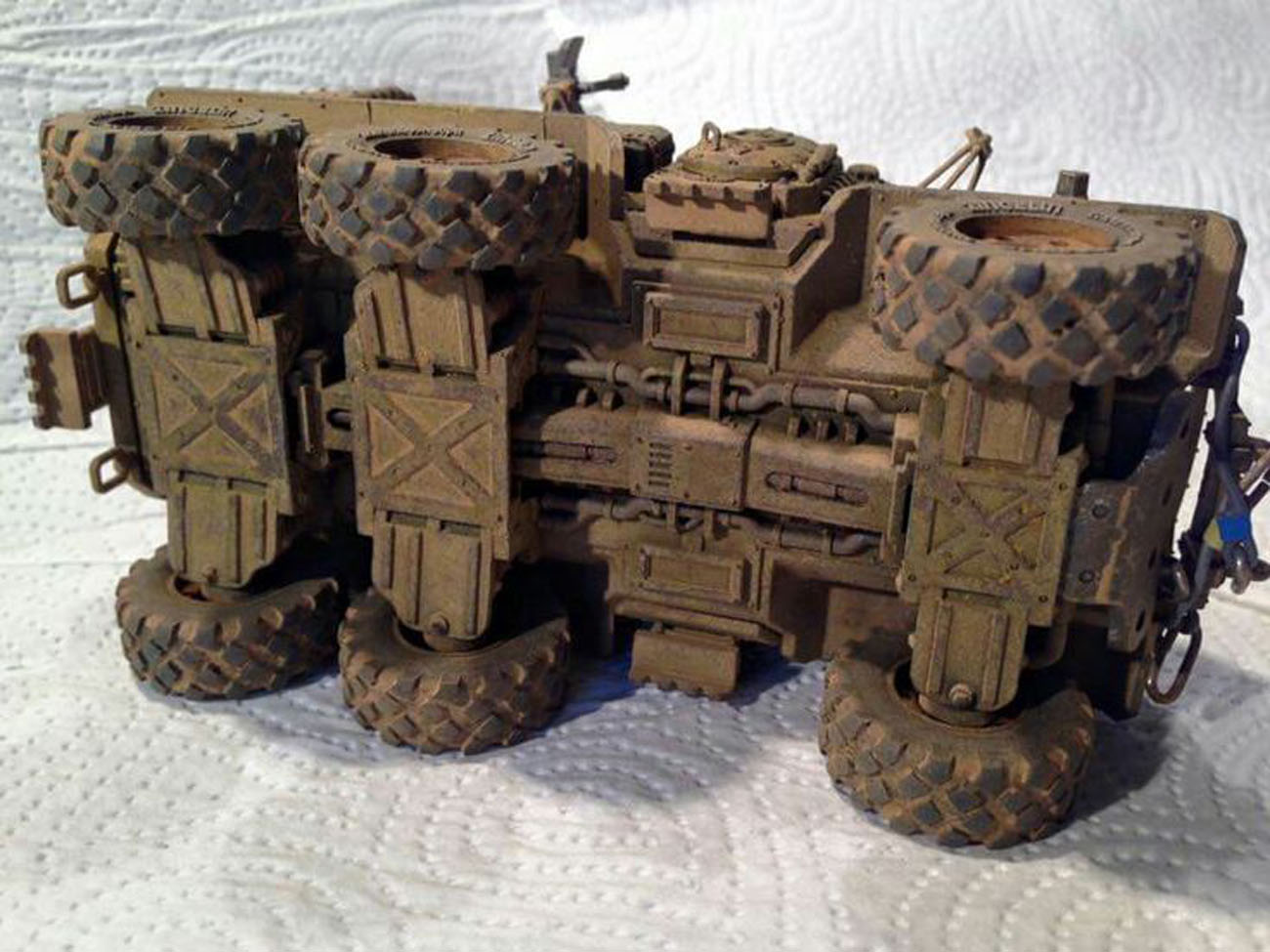 The creator of rhis model hasn't only re-done chassis, but also the back of the vehicle. Impressive.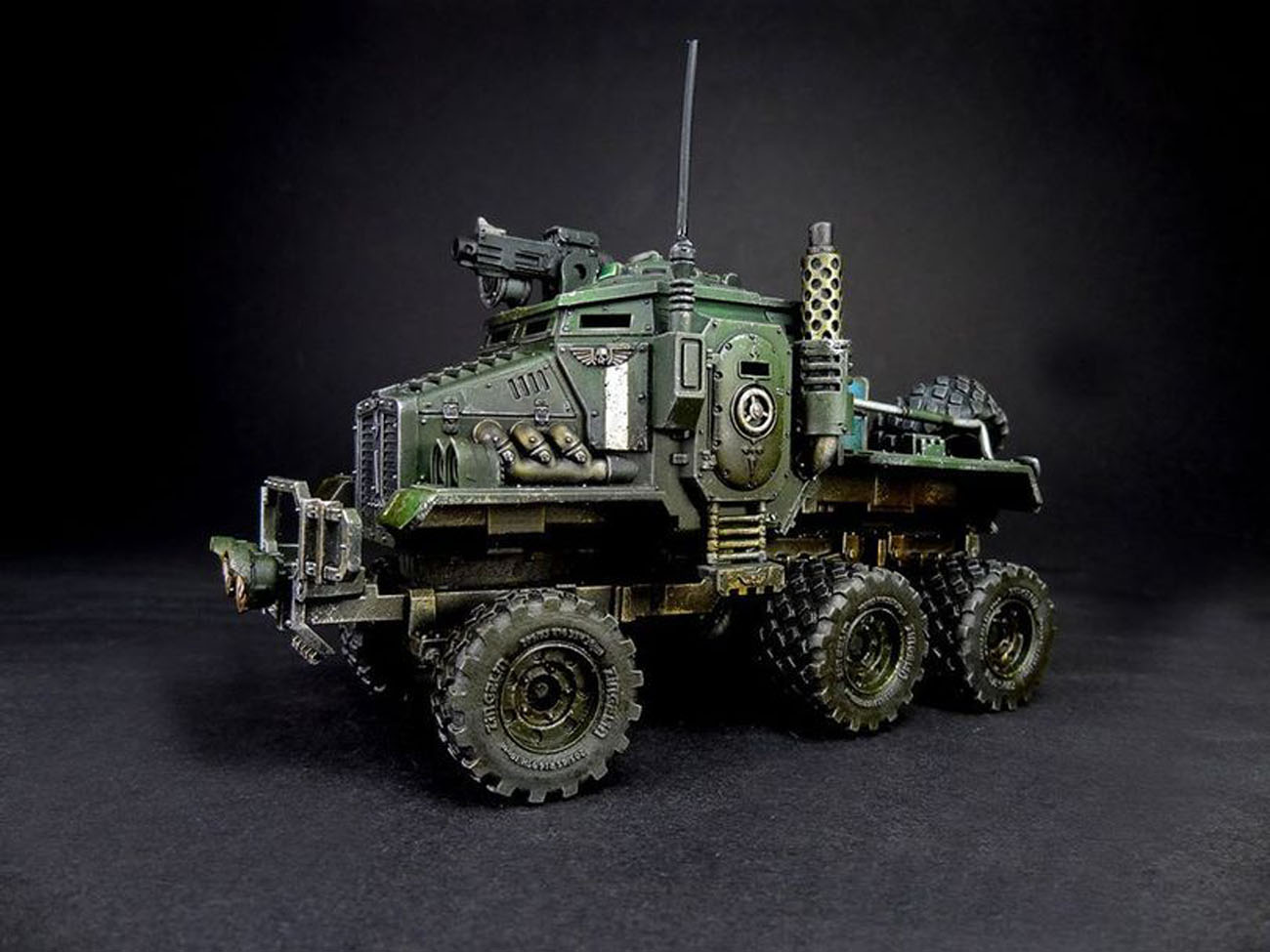 As you can see, the chassis is taken from an ordinary truck in same scale. You need just to adjust length.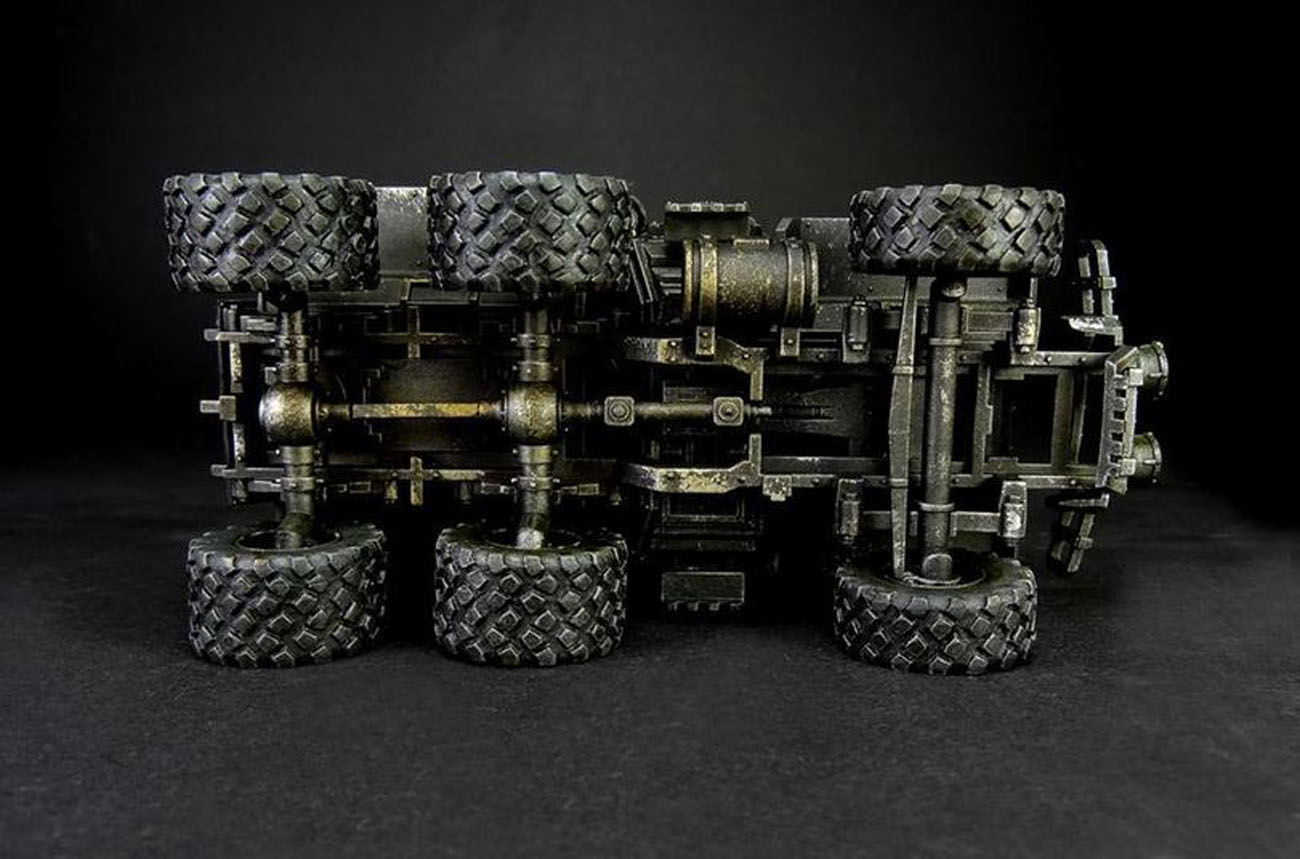 Wheels really make it look more serios.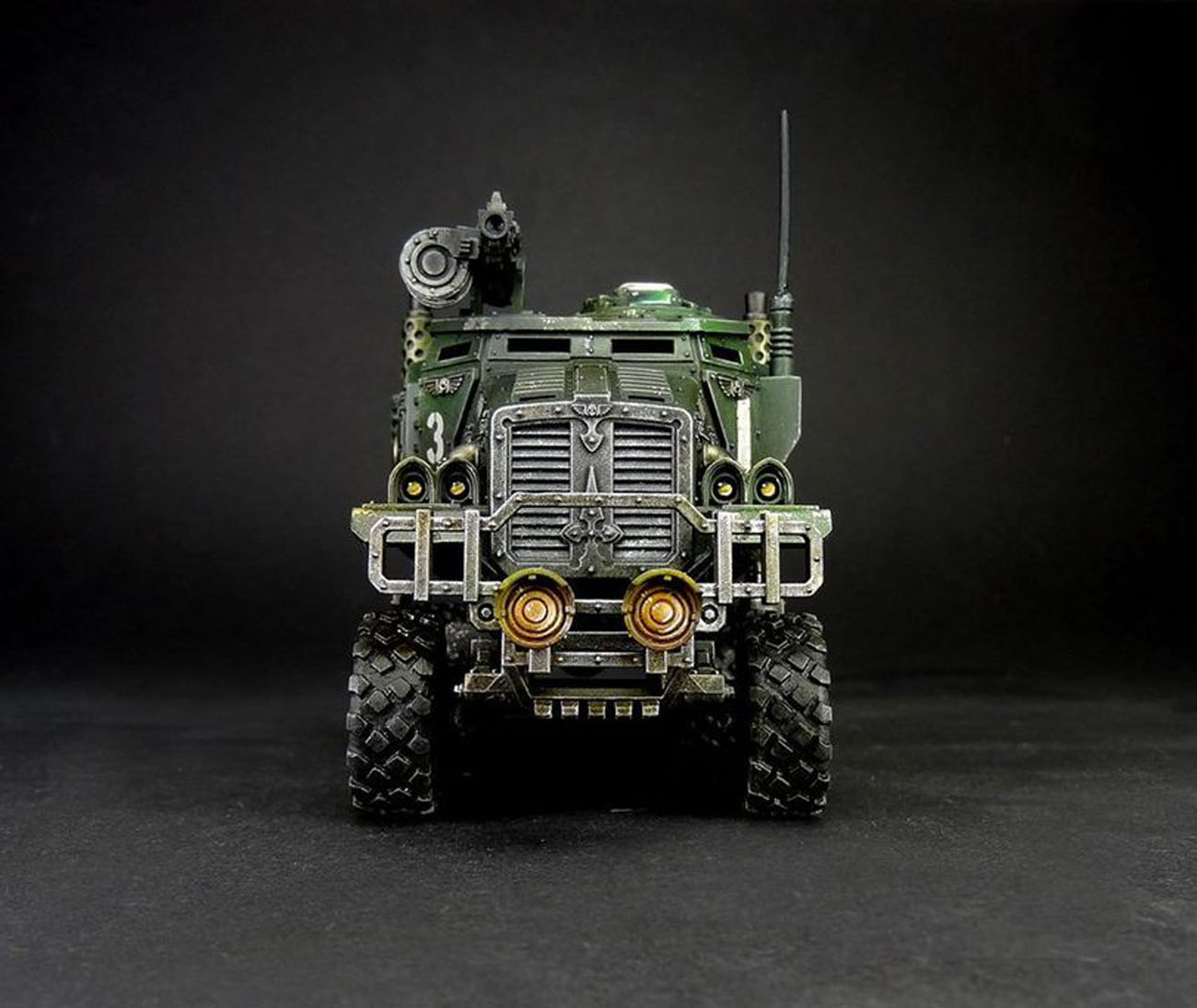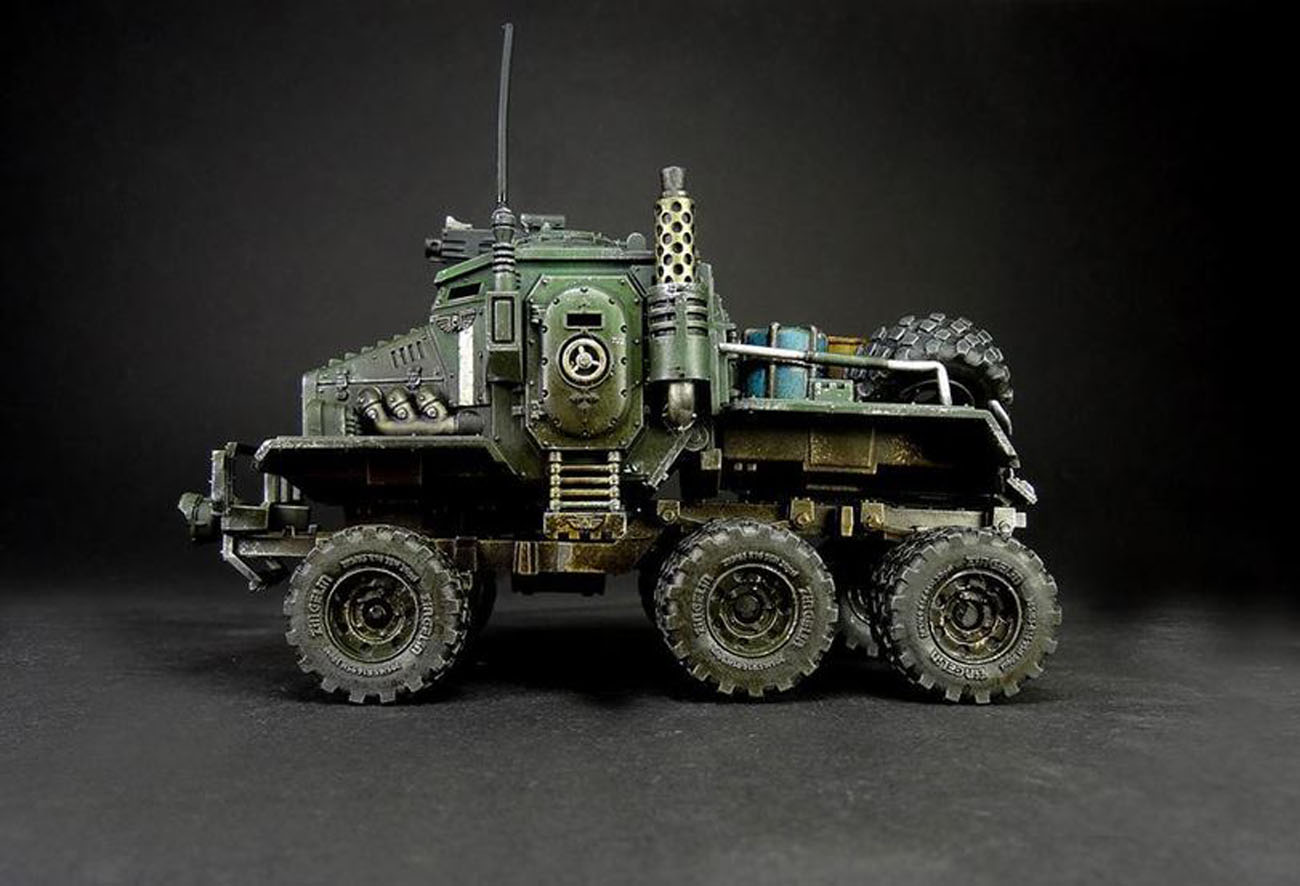 And the last 3-axis model, which looks exactly like a real life ARC.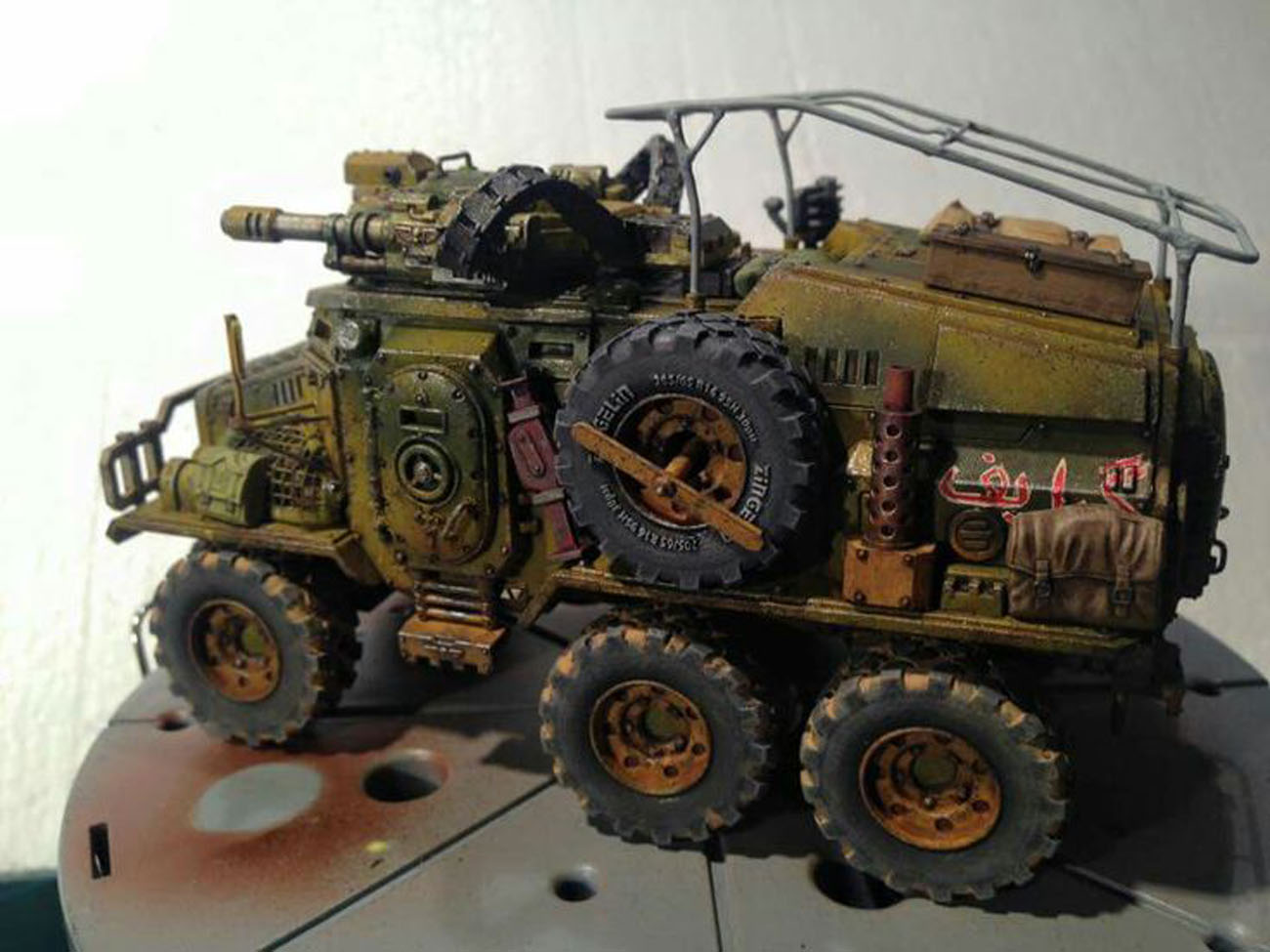 You can make it easier by just changing the front truck. The assembly is the same. You can even place 2 axis here...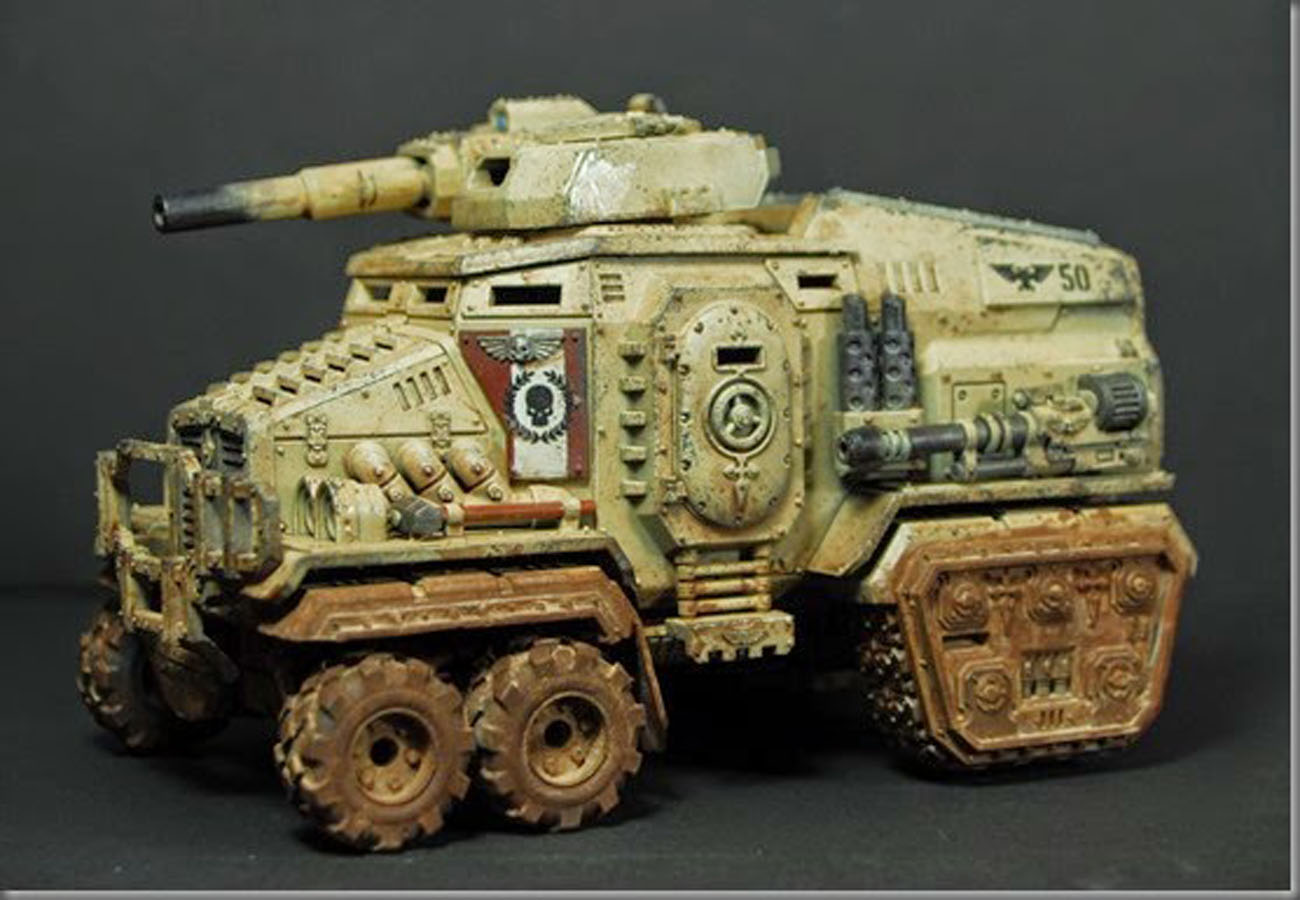 ...or one, like here. The latest looks more realistic, though.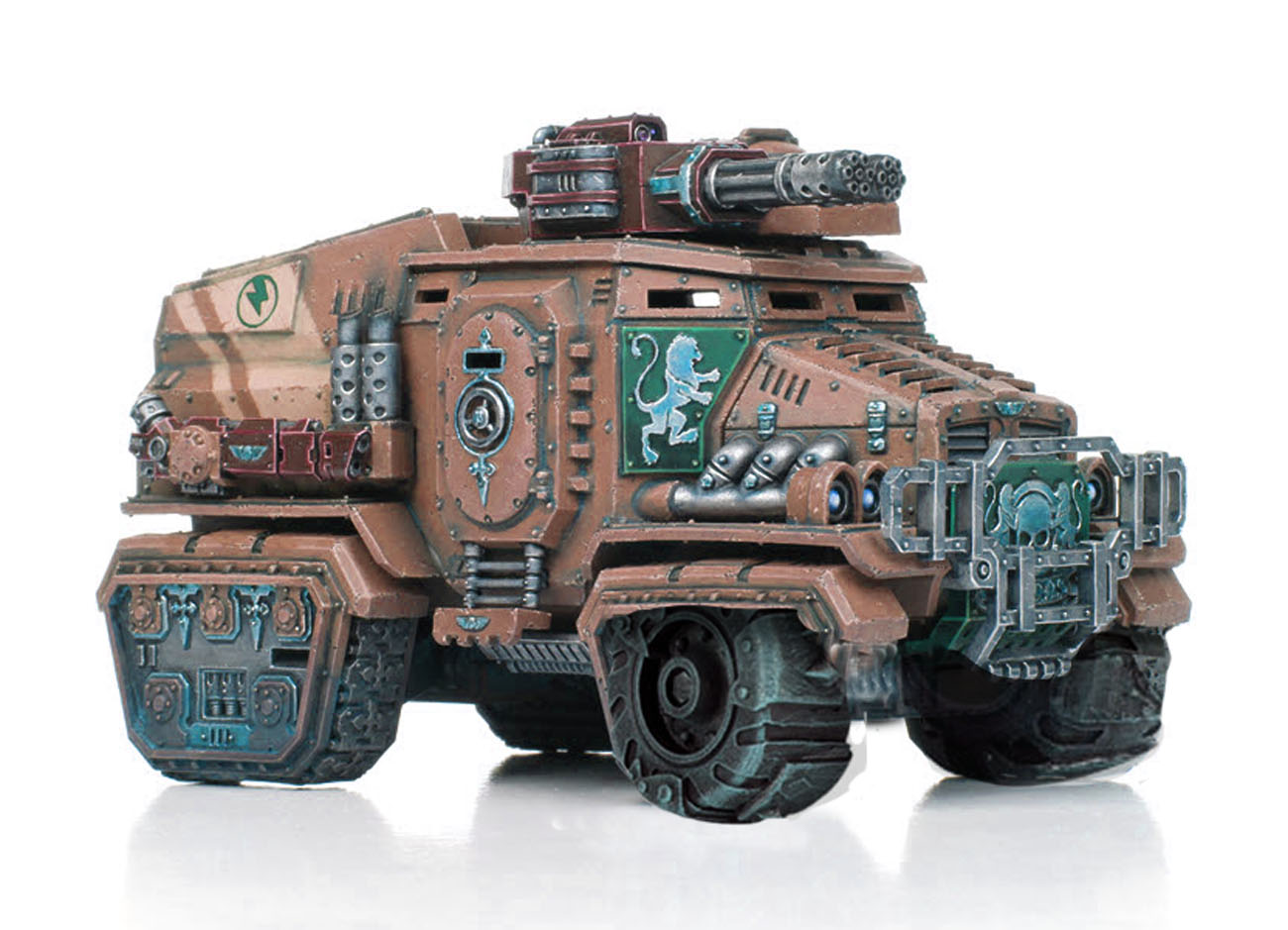 And the last idea - 2-axis Taurox. Looks fine, but not solid enough for such a vehicle.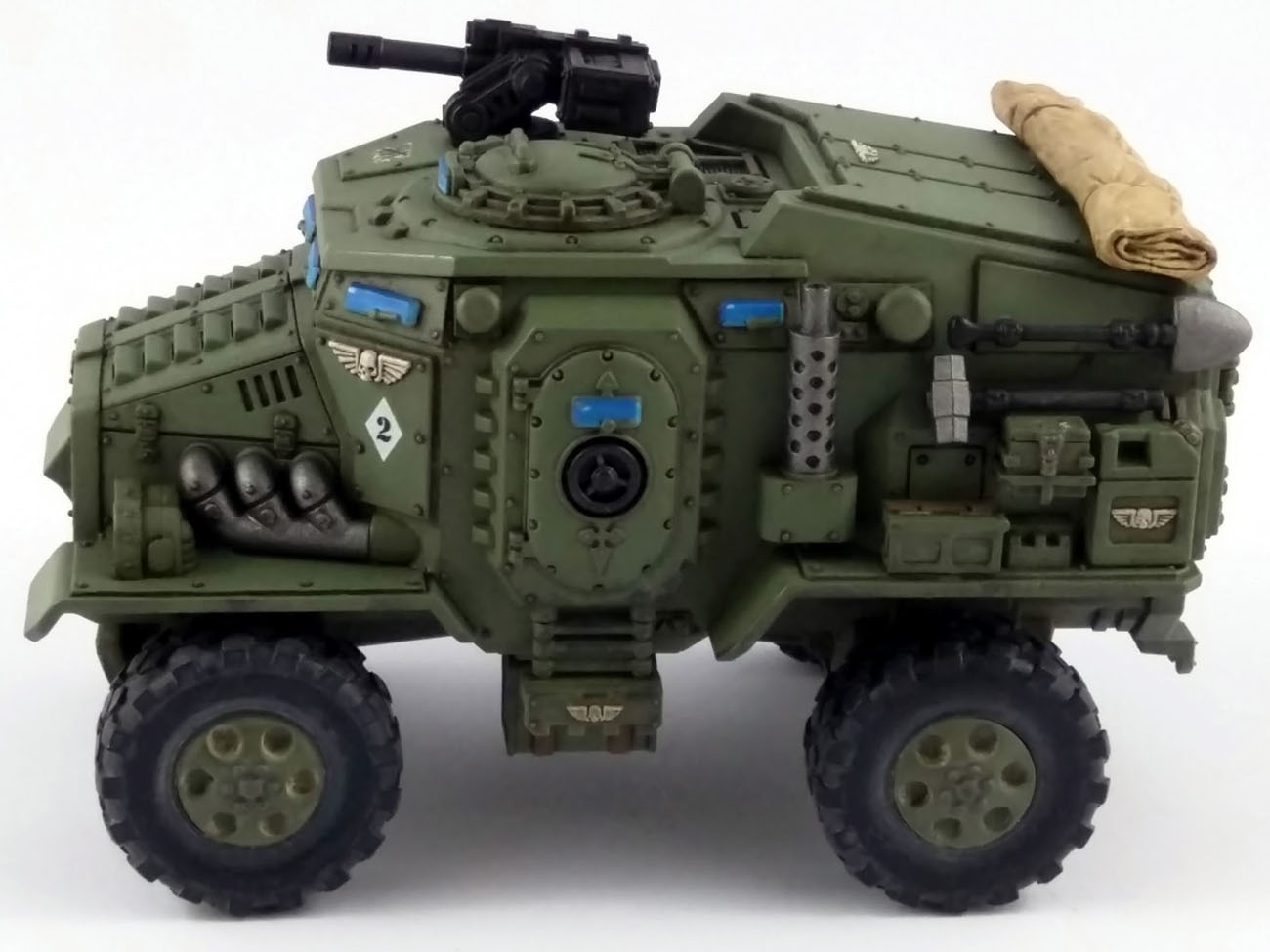 Which variant do you prefer?