So, Warhammer Fest has ended - a great event for all, who likes wargames by Games Workshop. We've collected the most interesting things here for you, in case if you didn't follow the news during the event.
The first thing, that will be useful for anyone, no matter, what game he prefers - new paint line "contrast"

The point here is that it borks as a base, shade and edge paint at once. If you've tried the paints, made especially for Nighthaunt, you already know how it works.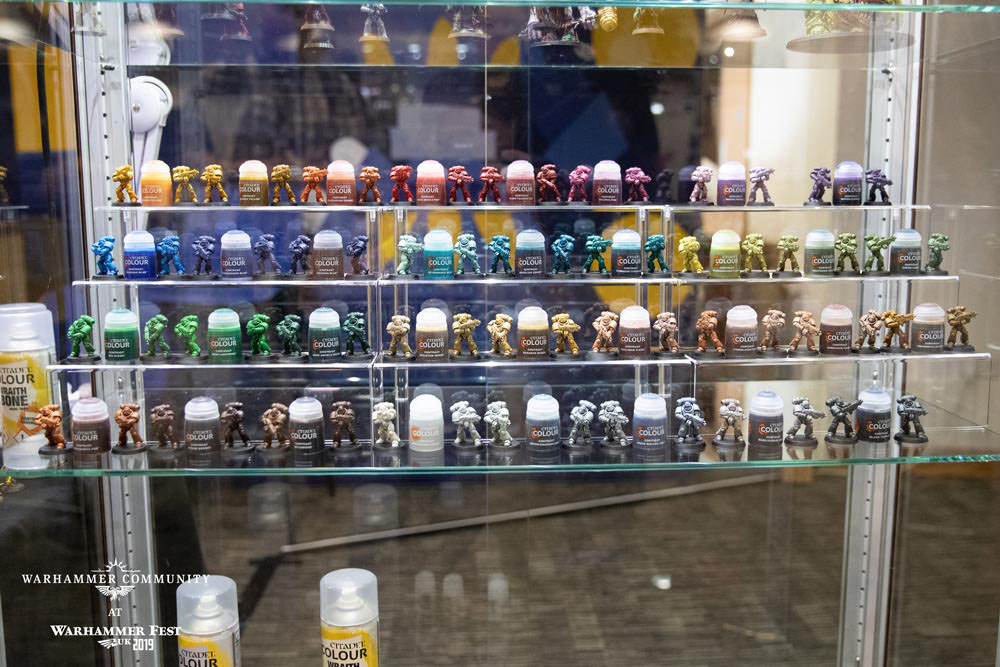 After you apply it on the white base, it covers surfaces, gathers in the recesses, and sheds down from the edges. Theoretically, it's a perfect solution for mass-painting big armies.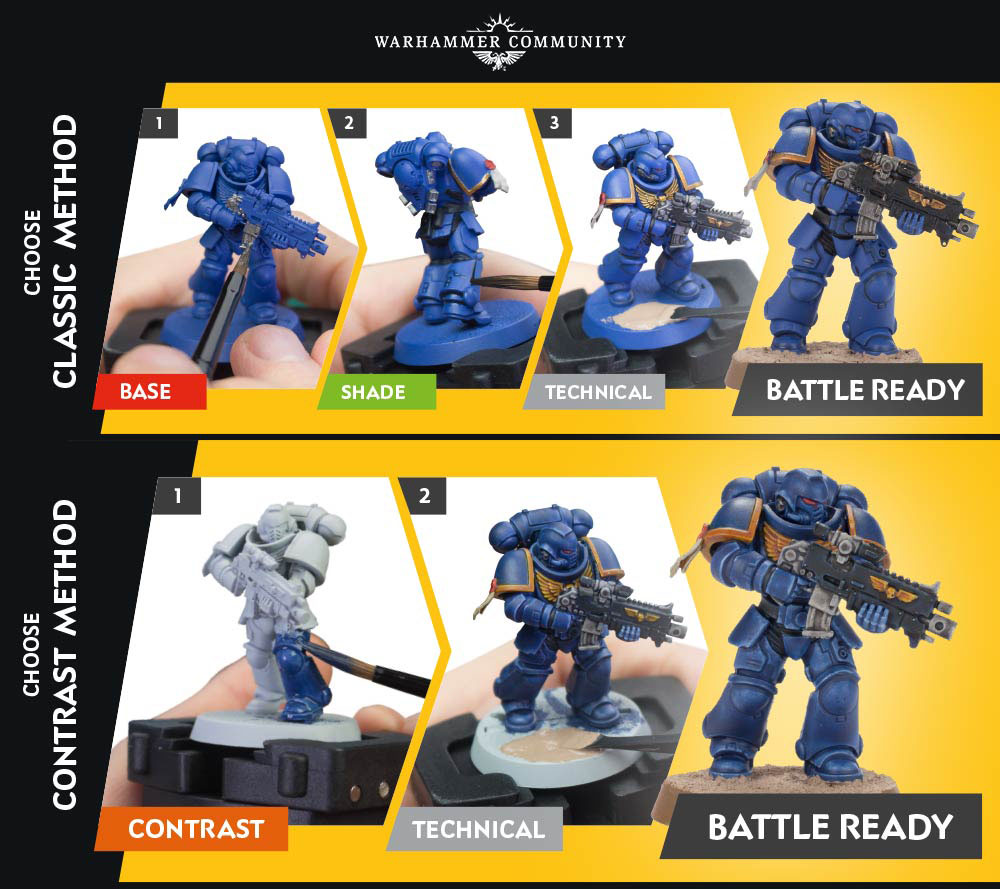 The models painted by the GW artists look really nice, but you will obviously have to learn how to use this paint in practice. There're almost all the main colors, so everyone can try.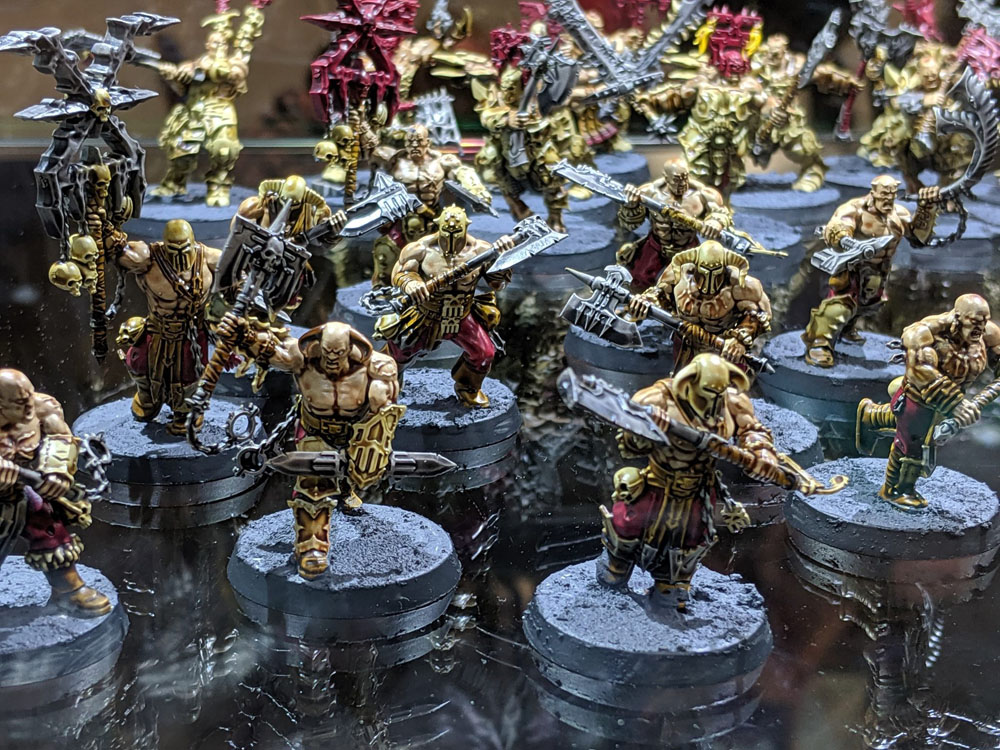 Next - the tastiest things, 40K! A long-awaited Mechanicus transport. Now your Vanguard with plasmas can get close to the enemy without using Forgeworld drill.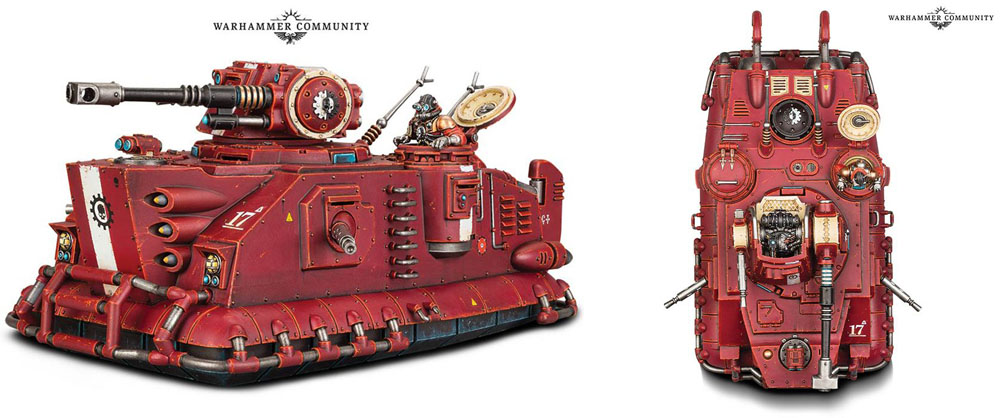 It's a double-set, so if you don't need transport, you can assemble a tank. However, while the transporter looks interesting and close to the Americal transport vessels from WW2, the tank looks more like an iron and doesn't impress at all.

Mechanicus are not the only faction, who got new vehicles. If you always thought that Repulsor has too many weapons on it, you'll totally love the next release - this tank has even more of them. Obviously, it can't take as many space marines, but the main caliber looks really scary.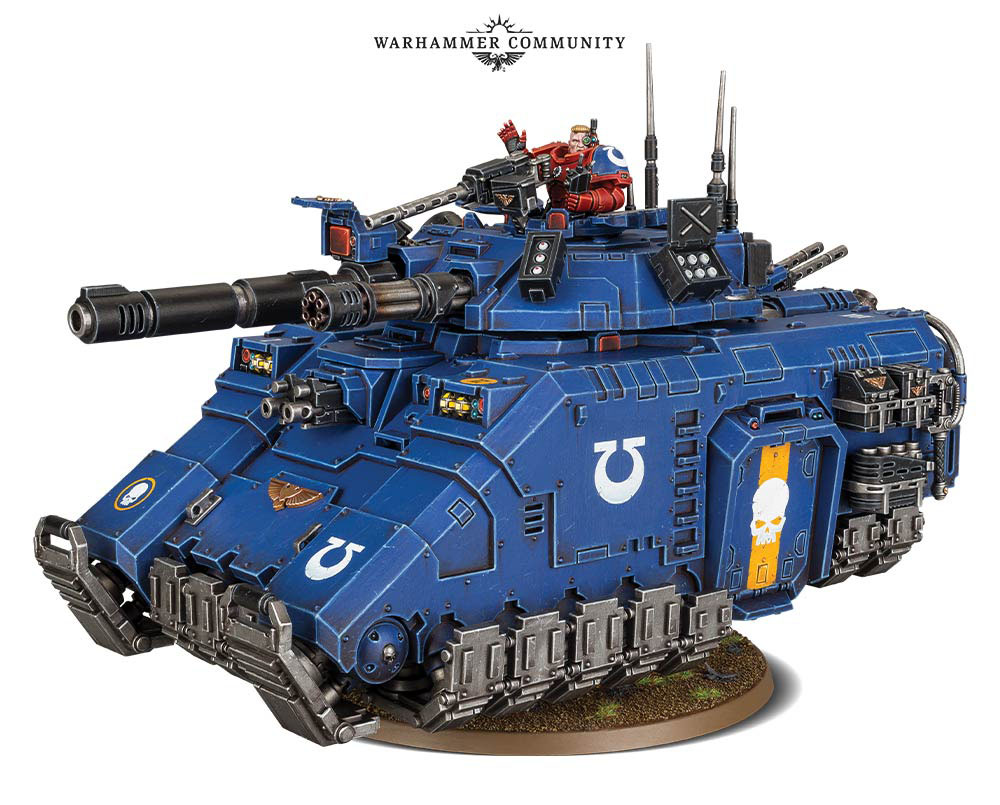 A great thing is that the new models already exist and you can even see their sprues. That means, that they will arrive in the stores quite soon.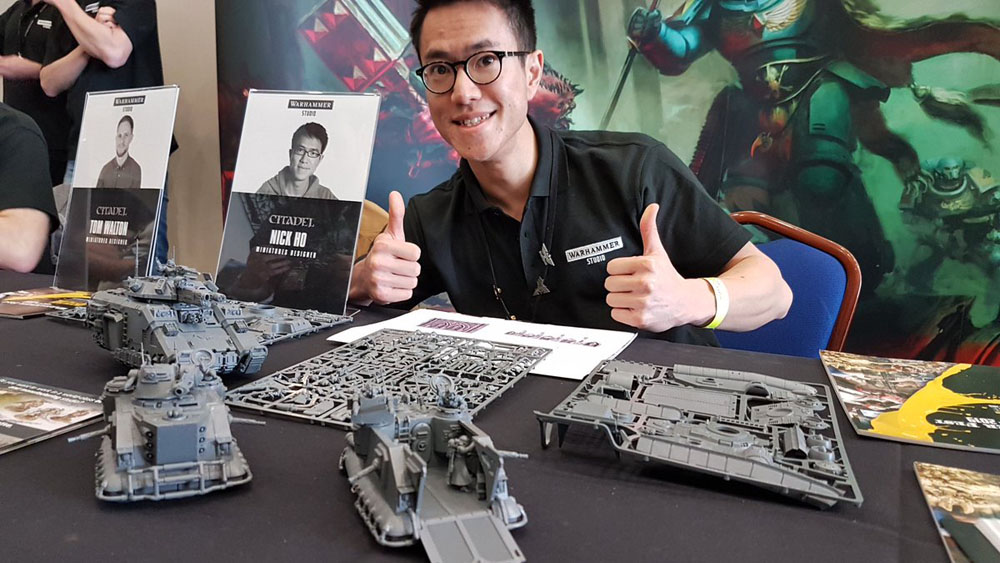 As it was expected, Chaos Knights got their own codex. And it will surely make them more popular on the tables - stratagems and artifacts really help their loyal counterparts.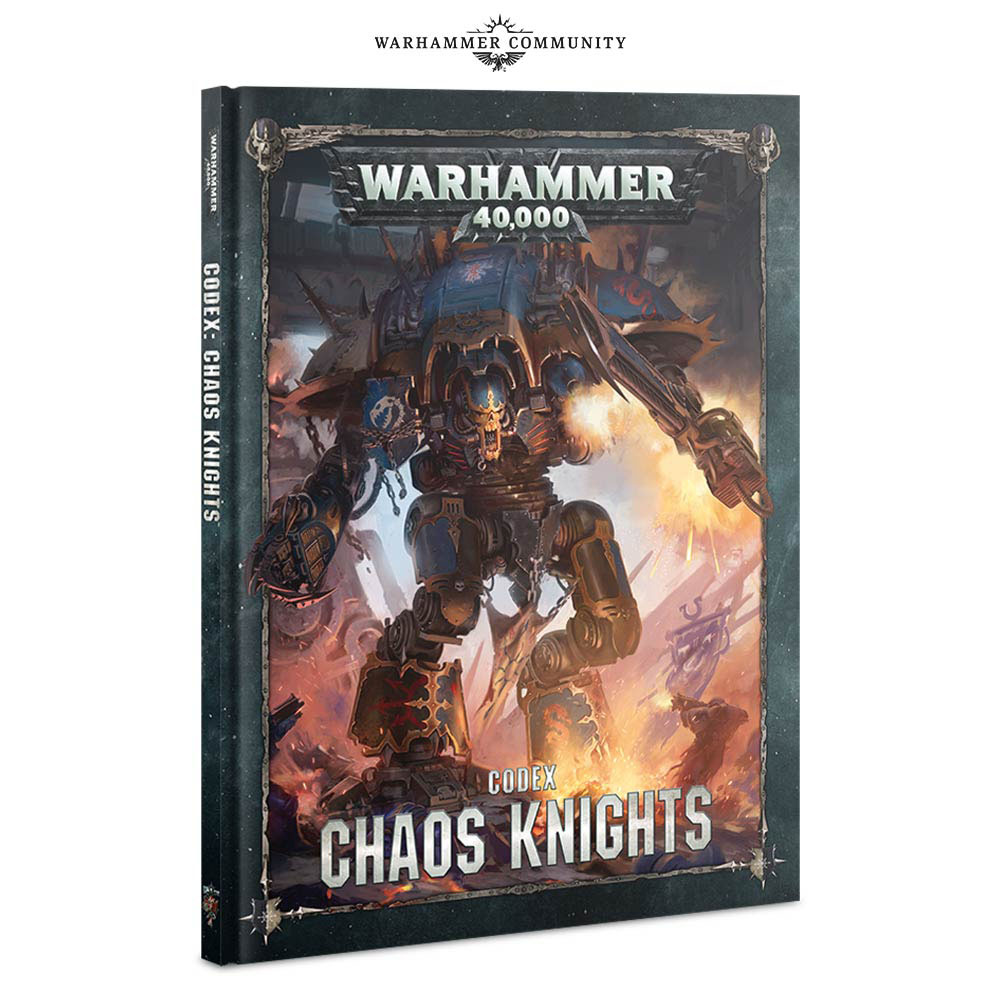 The codex will include all the existing models and two new knights, especially for Chaos. They are assembled from the one box and differ only in the left hand. So, it will be really easy to magnetize it and get both. Also, there're a lot of chaotic bitz, so that you could corrupt usual knights models.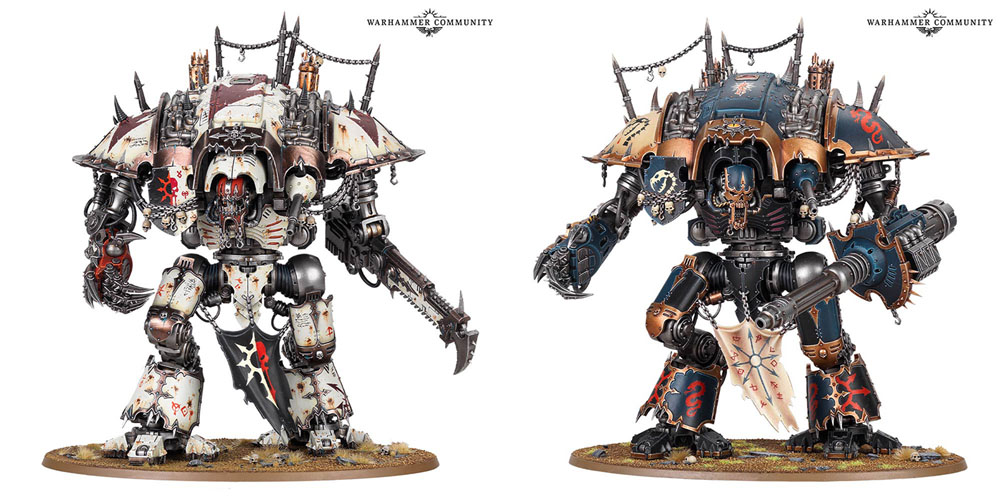 Also, a traditional "Yes, we are making Sisters of Battle, we remember about you" miniature. This model was shown as a render, and now you can buy and assemble it. Let's hope that the rest of the army will arrive soon.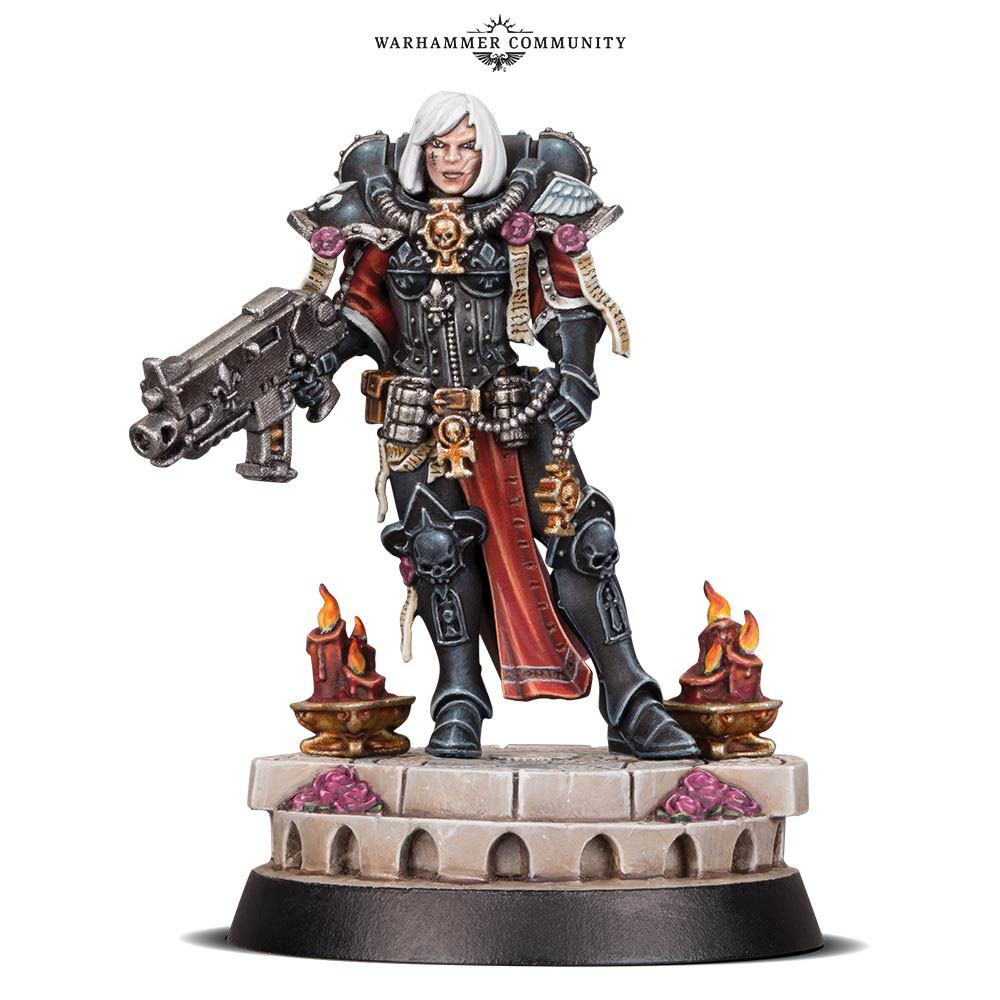 The festival was really generous with the knights - Forgeworld presented Armigers upgrade-packs as well as some TItanicus updates.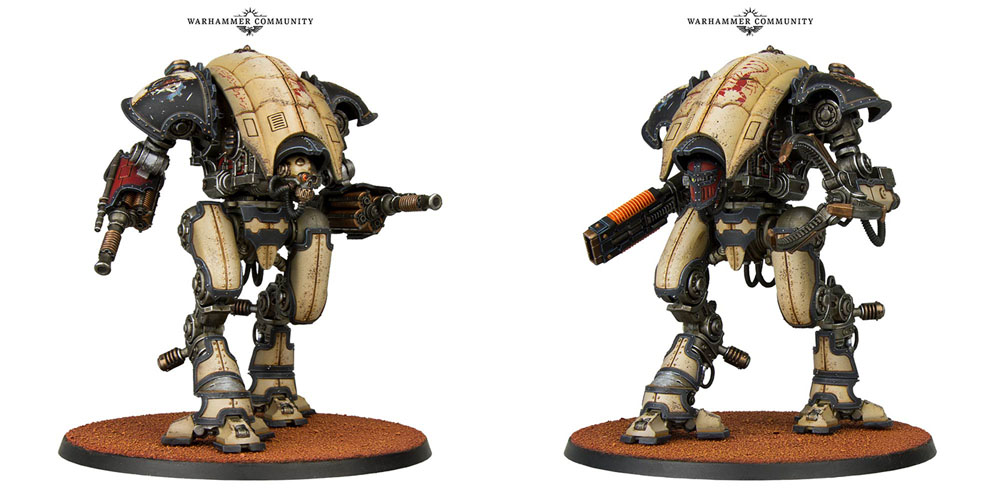 The fact that we are talking about Titanicus doesn't mean that we've run out of interesting news. In addition to the White Scars miniatures, that were already shown, Forgeworld also announced Dark Angels.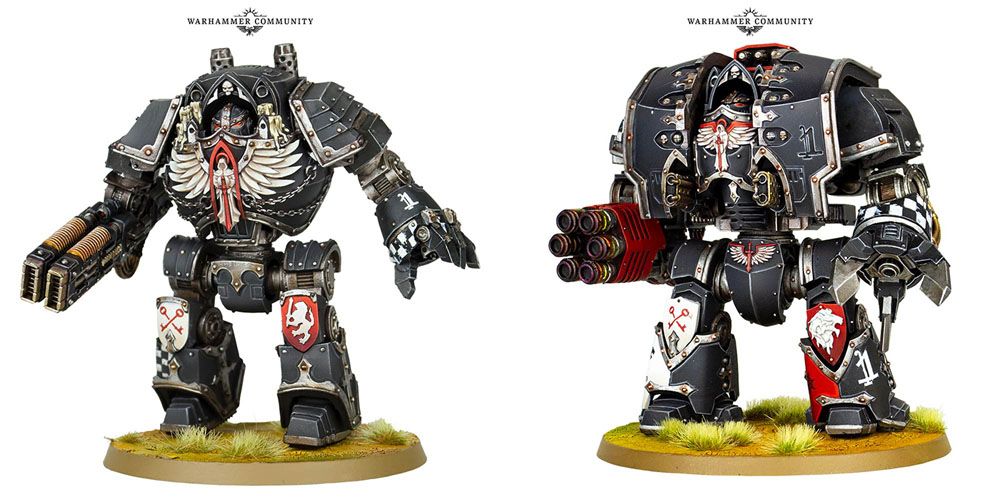 The new Horus Heresy rules book will cover their war with Night Lords. In general, Forgeworld seem to be recovering - they've got some really cool announcements and are busy with work. Which is great.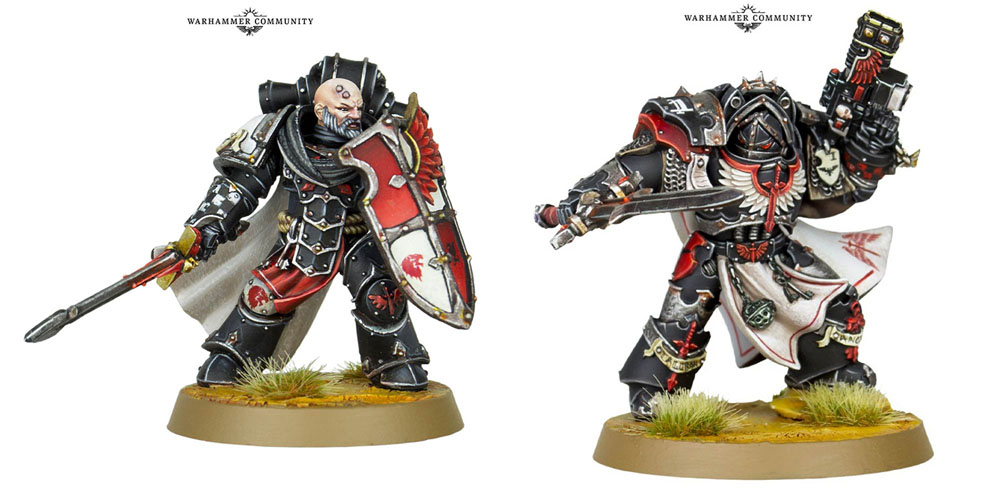 Also they've presented new demon miniatures. Which look more like DIablo, than Warhammer.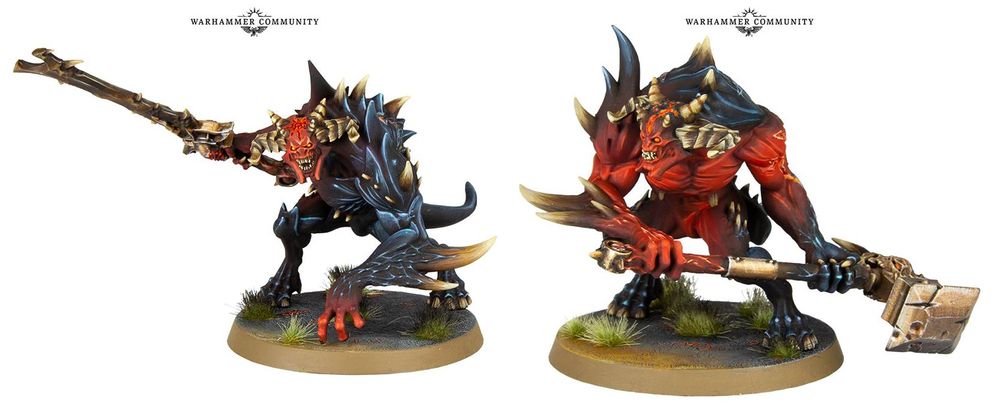 Age of Sigmar is left to the end, but here we didn't have anything new and unexpected. Noone is surprised with the annual General's handbook and price revision. They promise new missions, smaller format game rules, mercenaries, but nothing radical and game-breaking.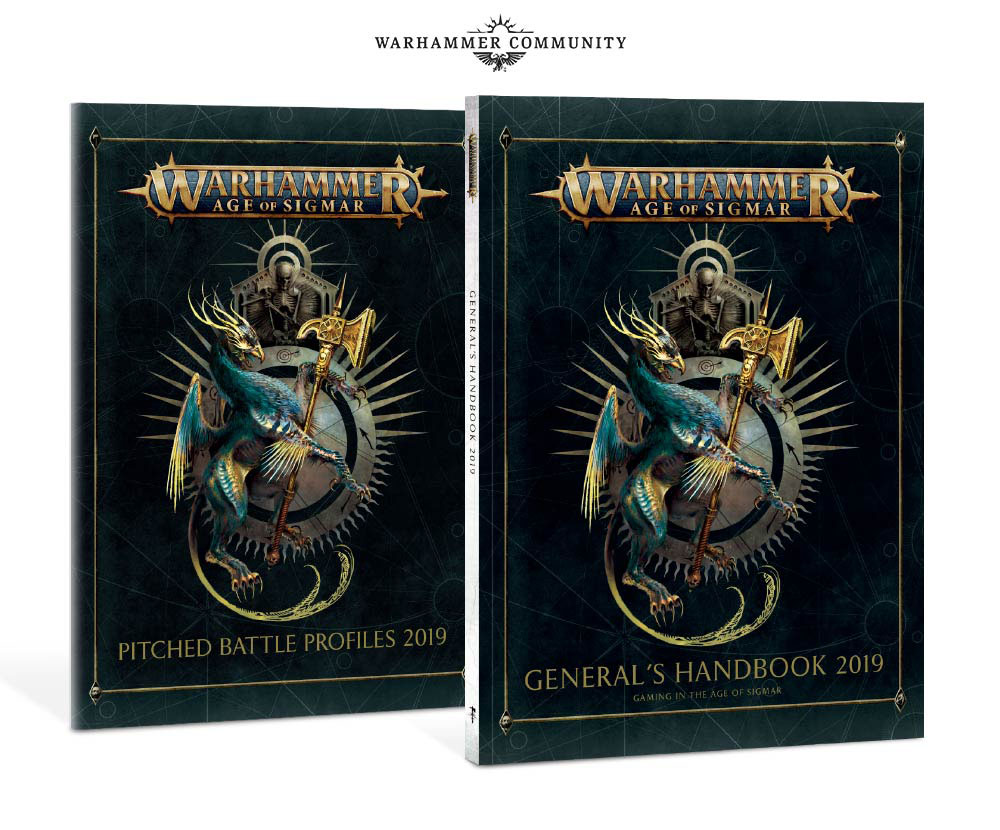 Forbidden Power expansion didn't take long to arrive, and you'll be able to pre-order it in a week. Along with new Endless Spells and terrain.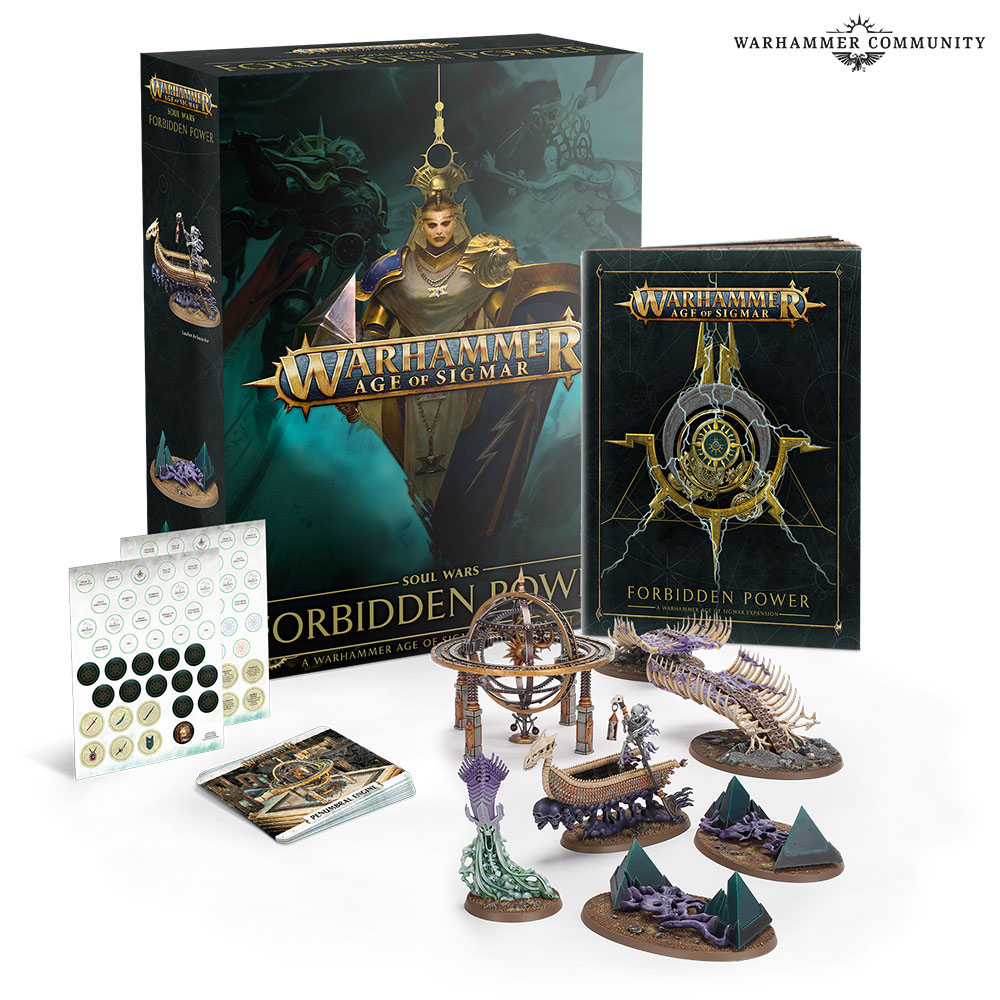 In fact, there's really a lot of awesome AoS terrain. And we're really waiting to get it.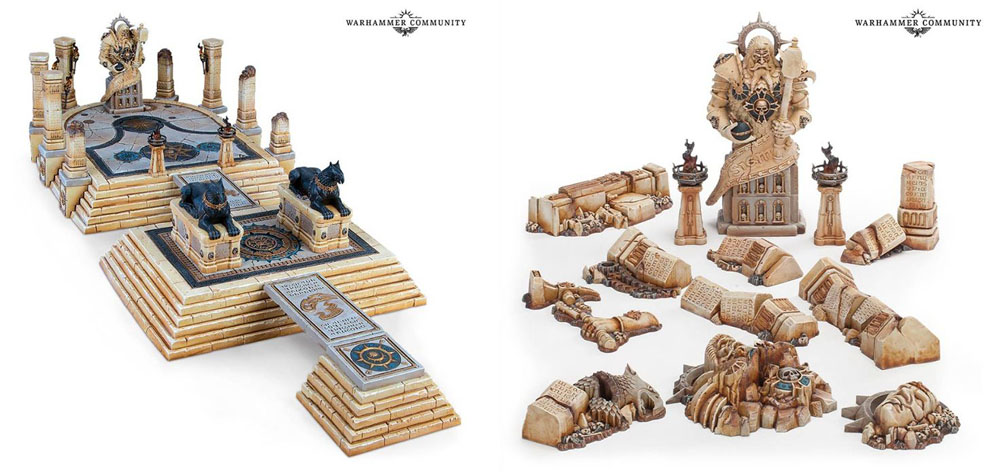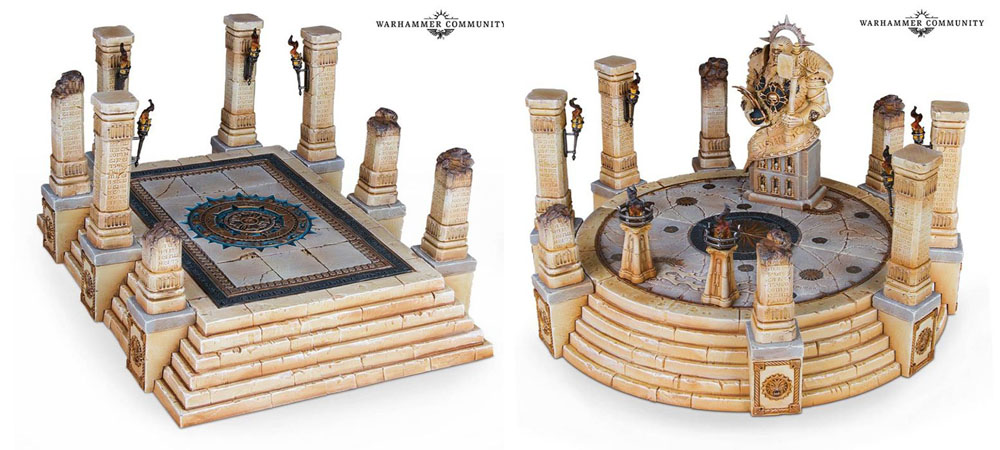 Also, they didn't forget about Lord of the Rings. Nonetheless, it's not as popular as other GW wargames, they still keep supporting it. Maybe, because of the upcoming Amazon TV series. Now we can play the battle for the Shire. Which sounds totally unfamiliar for those, who didn't read the books. A kind of skirmish expansion inside the big game - local battles with no nazghul, wizards and 1000-men armies.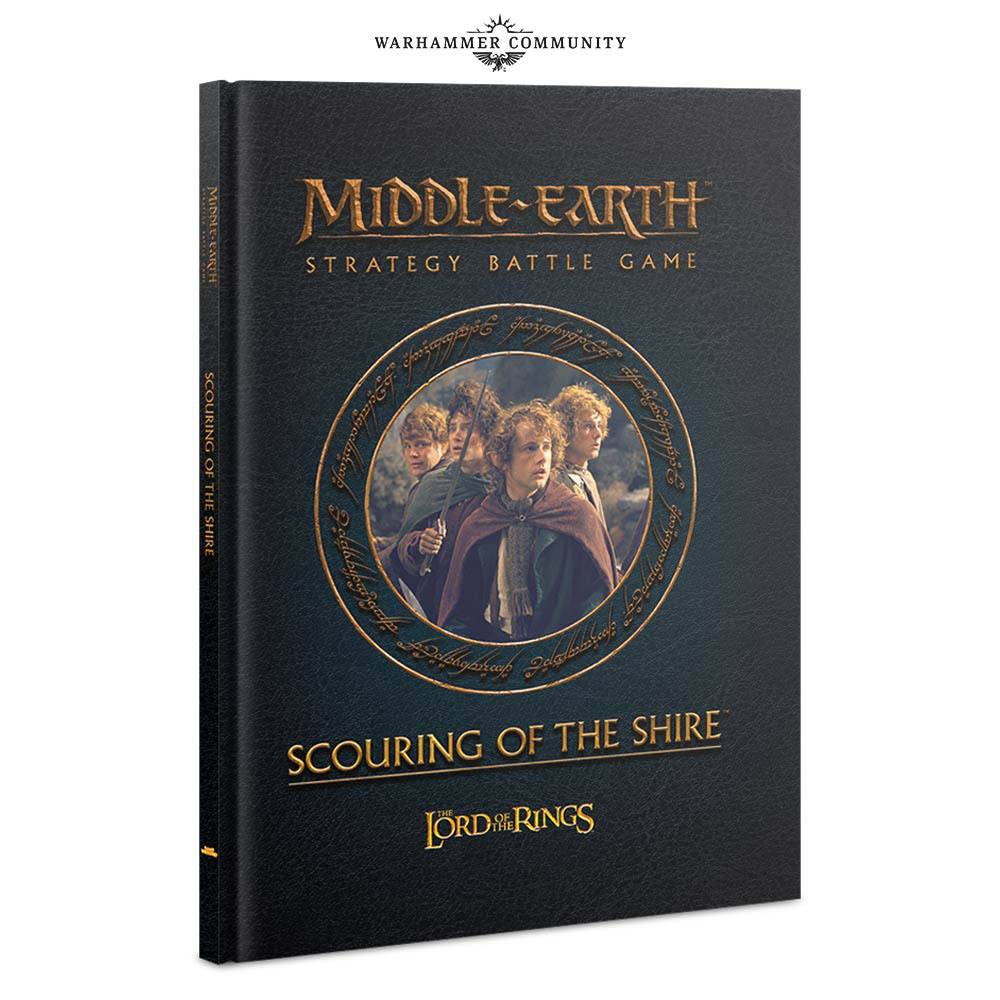 And there're only small things and separate games left - for example, we still wait for the new Apocalypse this summer, but there're not many details about it.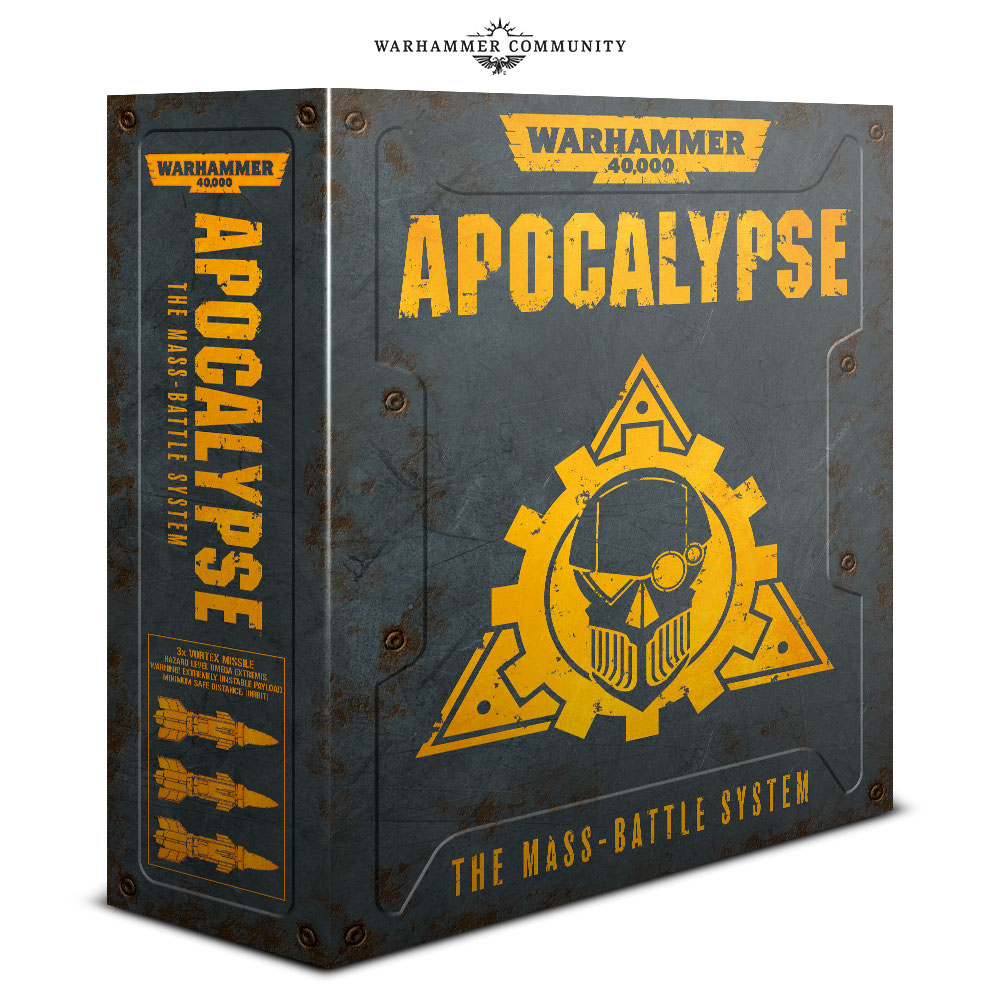 There're some cool videos about skirmish games, made by GW themselves - they're really worth watching.
In general, the Fest didn't disappoint. A lot of new and intriguing things were shown, but no radical changes, or overwhelming releases. But don't forget that we are watching this event from the other side of the screen, and all are we interested in our new releases. For the people who came there alive, it's still a great festival, where they can communicate, share, talk to game designers and artists, touch al the new miniatures. So, we are waiting to get the new releases!